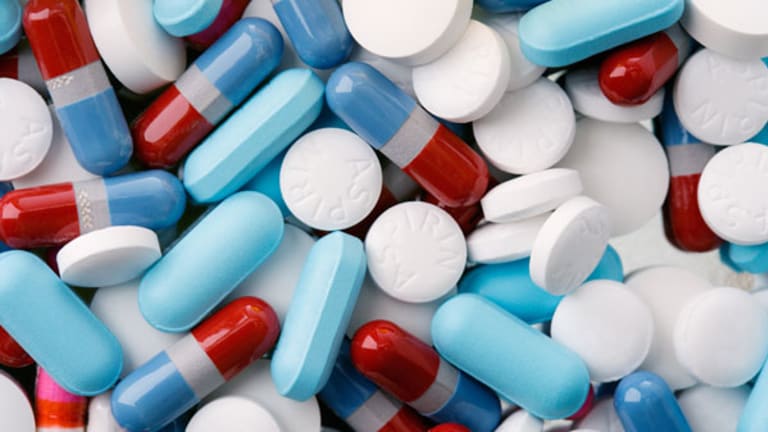 ImClone Soars on Buyout Bid (Update2)
ImClone says it's 'studying the situation' after receiving a $60-per-share bid from Bristol-Myers.
Updated from 3:09 p.m. EDT
ImClone
(IMCL)
investors have indicated -- via a 40% stock rally -- that they expect more than the $60
Bristol-Myers Squibb
(BMY) - Get Free Report
offered for their shares Thursday.
And after the market close, ImClone itself issued a
, saying it is "currently studying the situation."
The
all-cash bid from Bristol-Myers
, a 17% shareholder in ImClone, represents a 29% premium over ImClone's closing price Wednesday. It's important to remember, however, that activist investor Carl Icahn, who serves as chairman of ImClone's board, has a history of fighting for a premium price with his investments.
Icahn reportedly snubbed offers for ImClone in the $50/share range in the summer of 2006, amid rumors that he would take no less than $70 a share. That was prior to ImClone's promising Erbitux data in non-small cell lung cancer, and now ImClone has five midstage prospects in its pipeline.
Icahn -- who had been a shareholder and board member at MedImmune -- helped jimmy the sale of that biotech company to
AstraZeneca
(AZN) - Get Free Report
for more than $15 billion, and a per-share price that represented a 53% premium to the closing price of MedImmune's shares the day prior.
Bristol's bid for ImClone, valuing the company at $5.2 billion, represents a 39% premium to ImClone's 30-day average price.
"My first reaction was that it would be about 10% higher, or a 50% premium from their 30-day average," said Carol Werther, biotech analyst for Summer Street research who recently upgraded ImClone stock to buy. The 50% premium would be roughly $67 a share. But it's difficult to peg value of ImClone's midstage pipeline, she says. The low price being the $60 bid, Werther says, the high price might be $75.
Narrowing that down a bit more, Stanford Group Co. analyst Han Li says a potential acquisition price might be $65 to $70 a share based on recent biotech M&A premiums.
Timing could also affect price. JP Morgan analyst Geoffrey Meacham said he'd thought ImClone would have waited to try to get approvals for Erbitux as a first-line therapy for nonsmall cell lung cancer, first line colorectal cancer and head and neck cancer over the next year before seeking to sell itself.
"That said, we believe it offers ImClone investors a low risk exit strategy ahead of the controversial filing for Erbitux in non-small cell lung cancer and colorectal cancer, that is key to reaching long-term consensus estimates," he wrote.
Meacham, who has a neutral rating for the stock, doesn't see the price as unreasonable. "We believe the offer represents good value for IMCL shareholders, where it is a 49x multiple to our 2009 EPS estimate and a 6x multiple to our 2009 revenue estimate," he wrote.
ImClone did not return a call for comment on Thursday, and hasn't publicly issued a response to the receipt of the offer.
Of course, other bidders could emerge. Namely,
Merck KGaA
, said Summer Street's Werther. The German drugmaker co-markets Erbitux in Japan and may be inclined to take advantage of the favorable exchange rate, as
Roche
will benefit if and when it acquires the remaining shares of
Genentech
( DNA).
So who's the next Big Pharma buy after Genentech and ImClone? "The first thing that comes to mind is
Biogen
(BIIB) - Get Free Report
," says Werther, although it's debatable who would buy the biotech. Maybe
Novartis
(NVS) - Get Free Report
or
Pfizer
(PFE) - Get Free Report
, she says.
The buyout enthusiasm spilled over to other stocks as investors pondered the possibility of more Big Pharma-biotech mergers.
Amylin
( AMLN) and
Onyx
(ONXX)
gained 14.8% and 10%, respectively.
Shares of ImClone closed up $17.49, or 37.7%, at $63.93 in recent trading Thursday afternoon. Bristol was down 39 cents, or 1.8%, at $21.12.