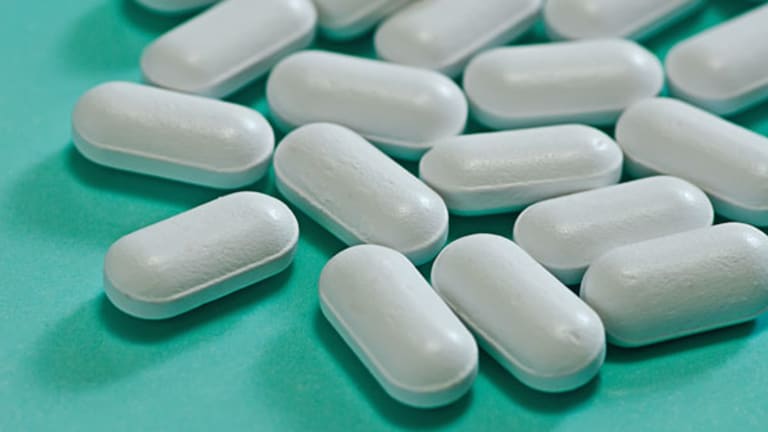 ImClone: Mystery Suitor to Decide This Week
The company says it will divulge the suitor's name should the offer be withdrawn.
ImClone (IMCL) said Monday that the mystery bidder that has flirted with paying $70 a share for the company will make up its mind by Wednesday.
The company will either make a firm offer or withdraw by that deadline. ImClone said it will divulge the mystery suitor's name if it withdraws its proposal, according to an ImClone release.
Last week,
Bristol-Myers Squibb
(BMY)
went hostile with its own bid for the company, raising it to $62 a share and going directly to shareholders.
ImClone Chairman
dismissed the hostile tender offer as "misleading" and "absurd."
TheStreet.com BioTalk: IMCL, BMY
var config = new Array(); config<BRACKET>"videoId"</BRACKET> = 1815780060; config<BRACKET>"playerTag"</BRACKET> = "TSCM Embedded Video Player"; config<BRACKET>"autoStart"</BRACKET> = false; config<BRACKET>"preloadBackColor"</BRACKET> = "#FFFFFF"; config<BRACKET>"useOverlayMenu"</BRACKET> = "false"; config<BRACKET>"width"</BRACKET> = 265; config<BRACKET>"height"</BRACKET> = 255; config<BRACKET>"playerId"</BRACKET> = 1243645856; createExperience(config, 8);
Investors, and no doubt Bristol Myers, will now wait to hear from the veiled third party.
ImClone is best known for its Erbitux cancer drug, which Bristol-Myers sells in the U.S. German company Merck KGaA sells the drug in Europe.
ImClone shares closed at $63.38 Friday.