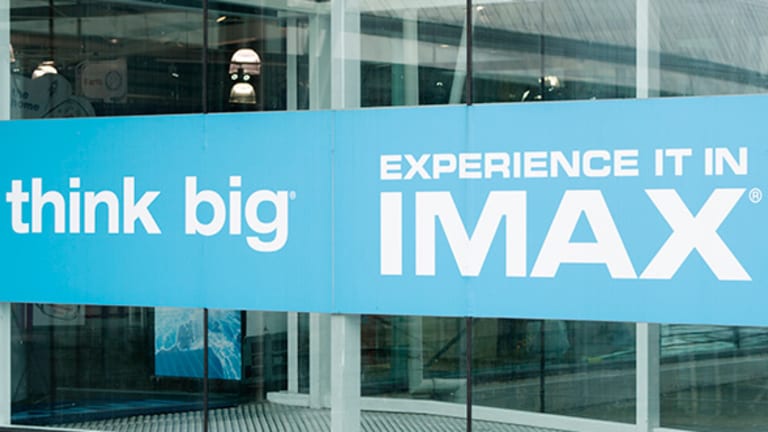 Publish date:
Donald Trump Who? IMAX CEO Still Bullish on China
Here is why.
Shares of IMAX (IMAX) - Get Report were higher in early afternoon trading on Friday, after the company announced a deal with Regal (RGC) today to expand its presence in the U.S., while maintaining its strong footing in China. 
With talk of potential trade wars between China and the U.S. under President-elect Donald Trump, some people are worried about what that will mean for IMAX. The movie projection company has 400 screens in China, which is more than it has in the U.S.
"We're a Hong Kong company there, so we spun out our China business into another company about over a year ago," IMAX CEO Richard Gelfond said on CNBC's "Squawk Alley" on Friday morning. "So we are a Chinese company actually. And the parent company is a Canadian company. So I think even if the worst case happens, it's not really going to affect us in a material way."
IMAX wants to "be a part of the landscape of China," and its investors are large Chinese mutual funds and state-owned companies, he pointed out. "We try to insulate ourselves in advance from what could go wrong. And in fact, I think we're in pretty good shape." 
In addition, the movie industry as a whole is unlikely to be impacted by the rhetoric surrounding China and U.S. relations, Gelfond claimed. The industry has been a "bright spot of growth" for China so "why would they punish their own real success?" 
As for other companies that could be impacted by a changing environment under Trump, it's just too early to say what could happen, he said. "President elect Trump said things and then he backed off. And I think China is such a big part of the global growth story and the U.S. makes a lot of money in China. I think it's very complicated and I wouldn't be surprised to see him moderate his views."