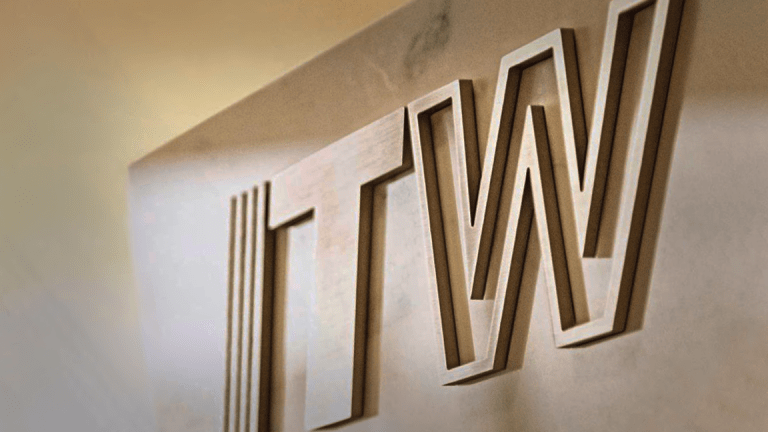 Illinois Tool Works Stock Falls Despite In-Line Earnings Guidance
Company expects 2019 earnings to range from $7.90 to $8.20 per share.
Equipment-maker Illinois Tool Works Inc. (ITW) - Get Report  shed nearly 3% Friday despite providing preliminary 2019 guidance that fell in line with Wall Street's expectations. Shares lost $3.79 to close the day at $129.47, down 2.8%.
Glenview, Ill.-based ITW fell after the company said in a statement released ahead of its annual Investor Day that it expected 2019 earnings to range from $7.90 to $8.20 per share, and for operating margins to improve by about 100 basis points. ITW also said it foresees organic revenue growth of 2% to 4%, and reiterated guidance for 2018 at $7.55 to $7.65 in earnings per share.
"We are in the midst of executing a focused and disciplined plan to leverage ITW's powerful proprietary business model and diversified, high quality business portfolio to their full potential," CEO E. Scott Santi said in a news release. "In doing so, we are strongly positioning the company to deliver continued top-tier performance for many years to come."
Analysts have been expecting ITW to produce $7.60 in 2018 earnings per share and $8.11 of EPS for 2019. While the company's latest guidance fell more or less in line with that, ITW shares nonetheless fell on the news. 
In October, Illinois Tool Works reported third-quarter earnings of $1.90 per share, up 11.1% year over year.
(This article has been updated with closing stock prices.)