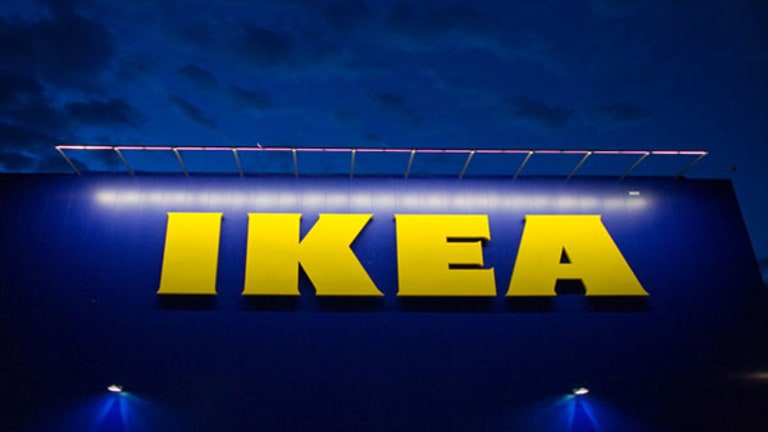 Ikea Will Pay $50 Million to Families of Toddlers Killed by Falling Dressers
Ikea agreed pay $50 million to the families of two-year-old children who were killed after the company's dressers tipped over on them.
Swedish furniture retailer Ikea agreed to pay the families of three 2-year-old boys $50 million after dressers made by the company fell over on the toddlers and killed them.
The parents of Curren Collas of Pennsylvania, Camden Ellis of Washington and Ted McGee of Minnesota will each receive a payment of nearly $17 million from Ikea to settle the three wrongful death suits which were all filed in Pennsylvania, Alan M. Feldman of Feldman Shepherd Wohlgelernter Tanner Weinstock Dodig, the lawyer who represented the families, said in a statement on Wednesday.
Ellis and Collas died in 2014 and McGee was killed this past February. All three of the boys were two years old and were crushed by the Ikea six-drawer Malm dresser, Feldman said.
In response to the deaths, Ikea recalled 29 million furniture units on June 28.
"Ikea has taken some responsibility for these deaths both through the settlement and the biggest furniture recall in the history of America," said Democrat Sen. Amy Klobuchar of Minnesota in a statement on Thursday.
In May, Klobuchar urged the U.S. Consumer Product Safety Commission to force Ikea to issue the recall. She also introduced the Stop Tip-over of Unstable, Risky Dressers on Youth (STURDY) Act, which, if it passes, will require the CPSC to adopt stricter stability standards on storage units.
"The danger furniture tip-overs pose goes beyond Ikea's Malm dressers," Klobuchar said. "Until we have effective standards in place, kids will continue to be at risk of injuries and death."
As part of the settlement, Ikea will also donate $50,000 to three children's hospitals in Minnesota, Pennsylvania and Washington -- where the toddlers were killed -- and $100,000 to child safety group Shane's Foundation.