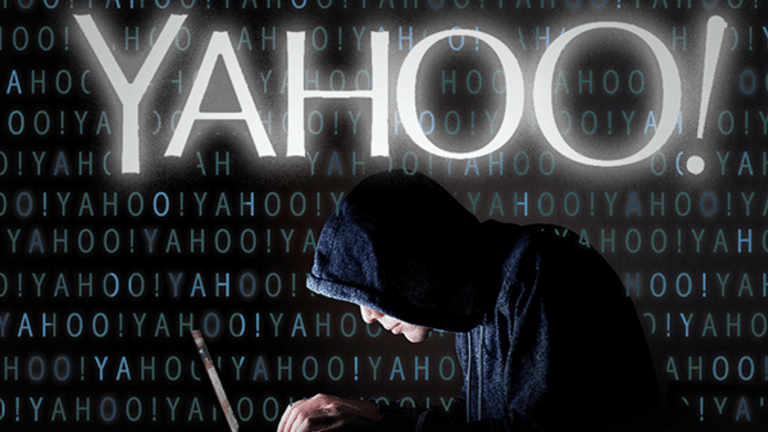 If You Were a Yahoo! Hack Victim, the Damage Is Done, Analyst Says
Yahoo! believes Wednesday's announced hack of a billion accounts took place in 2013, and is not related to the 2014 hack that compromised 500 million accounts.
Editors' pick: Originally published Dec. 15.
Yahoo! (YHOO) captured headlines Wednesday evening for all the wrong reasons. The beleaguered online tech company announced that 1 billion user accounts had been hacked. Yahoo! believes the hack took place in 2013 and is not related to the 2014 hack that compromised 500 million accounts.
The timing of these reports is certainly inopportune, as Yahoo! is in the process of completing its sale to Verizon (VZ) - Get Reportfor $4.8 billion. The sale was announced in July.
MKM Partners managing director Rob Sanderson says it's unclear why Yahoo! is just finding out about and disclosing the attacks years after they happened.
"Why they are unaware of such large-scale attacks -- unknown to us or to anyone from the outside -- but the company themselves is just finding out," Sanderson said on CNBC on Thursday.
Hundreds of millions of people have Yahoo! accounts. But Sanderson believes that if your account was hacked, that is years in the past.
"I think that as a user, this was an attack that is three years old, so your personal information, whatever it was, hacked or stolen, has been out there for a significant amount of time," Sanderson said. "In terms of passwords and credit card information, the damages would have been felt prior to now."
The question for Yahoo! going forward is how this impacts its overall business. "There's really no impact unless this is a catalyst for a significant acceleration in the user decline," Sanderson contended. 
Shares of Yahoo! were declining in early morning trading on Thursday.