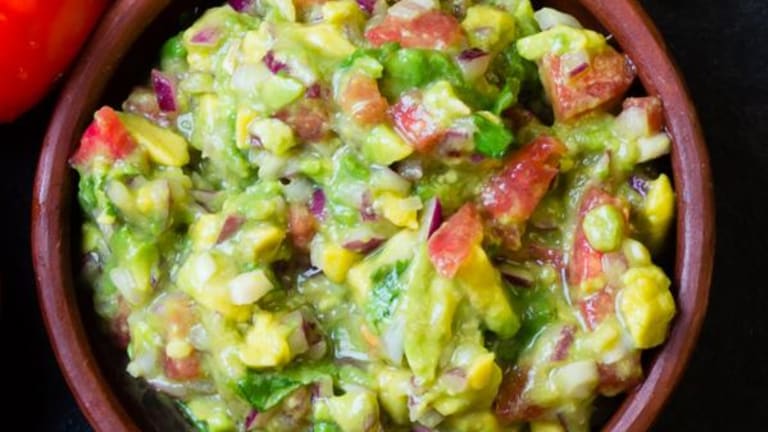 Want to Be Grossed Out? Here Is Chipotle's Stock Chart
Chipotle shares could fall even further from here.
It's chart should make you sick to your stomach.
After Chipotle Mexican Grill Inc.'s (CMG) - Get Chipotle Mexican Grill, Inc. Report  foodborne illness scare last month, health officials have given the restaurant chain the all-clear. The outbreak in Northern Virginia was an isolated case of a sick employee coming to work against company policy.
So, don't worry, your burrito bowl won't make you sick. But, if you're a Chipotle investor right now, this stock's chart should give you that queasy feeling.
And the trouble is that shares could have even further to fall from here.
Frankly, it's not all a case of failing to hit the haughty growth numbers that Wall Street has been looking for from this former momentum behemoth in the restaurant space. That's still a factor, of course -- growth has slowed to mid-single-digits, rather than the breakneck double-digit growth that Chipotle managed to turn out year-after-year.
Slowing growth is a forgivable sin. The bigger factor in Chipotle's stock price plunge is just how highly valued shares were to begin with. That seemingly nonstop momentum run leading into the end of 2015 is coming with a pretty prolonged hangover in the form of a selloff as Chipotle sheds its mega-growth valuation and falls more in line with the rest of the industry.
The question now is how you should trade it -- if at all.
For that, we'll turn to the technicals. Chipotle's stock chart is pretty clear-cut here:
Chipotle ended 2016 trying to find its footing with an uptrend that lasted all the way to this June. But everything changed when shares broke down below their uptrend line, ending the rebound and opening up considerable downside risk.
The timing of the Virginia norovirus outbreak in July turned out pretty bad -- shares had just violated support, and lacking any pockets of nearby demand for CMG stock, they had plenty of room to plunge. Even though the outbreak was seen to be an isolated incident just a few days later, what we're seeing now is really a continuation of that technical breakdown.
So, simply put, Chipotle is a stock you don't want to own right now.
That's not because CMG is down 16% so far this year, however. It's because CMG has the potential to be down a whole lot more in the weeks ahead. Shares tried to catch a bid and end the selloff heading into August, but that failed. Now, Chipotle's shares are testing new 52-week lows.
At this point, we're really in the same place technically that we were back in July -- support is in the rear-view mirror with no price floors in sight. If you're looking for a buying opportunity in CMG right now, it makes sense to wait until shares can demonstrably change their trend again before thinking about buying.
More of What's Trending on TheStreet:
This article is commentary by an independent contributor. At the time of publication, the author held no positions in the stocks mentioned.