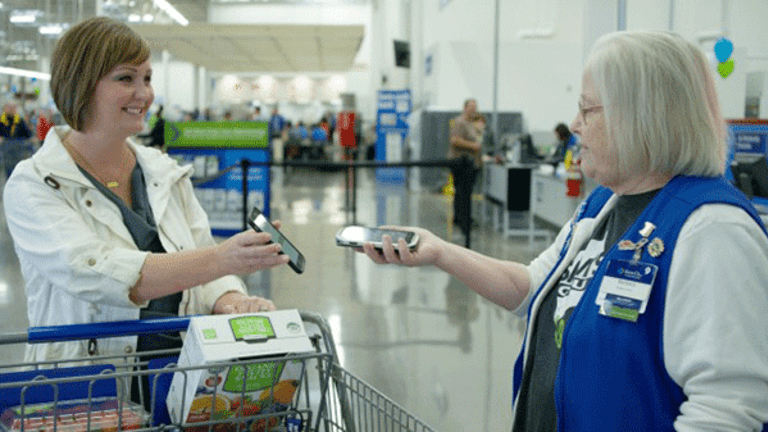 If You Put Your Money In Walmart, Target or Kroger Right Now You're Doomed, Says One Analyst
Staples retail is not safe.
Don't forget, retail is still struggling mightily. 
Walmart (WMT) - Get Walmart Inc. Report , Target (TGT) - Get Target Corporation Report and Kroger (KR) - Get Kroger Company (The) Report have recently been examples of standout retailers, seemingly above the downward trend that has put some like Sears Holdings Corp. (SHLD) and J.C. Penney (JCP) - Get J. C. Penney Company, Inc. Report at severe risk of being in existence.
But, Wolfe Research analysts Scott Mushkin, Michael Otway, Cody Ross and Benedict Shim are saying not so fast.
"Just when investors thought it might be safe to invest in staples retailing...that competition has settled down and that input inflation will be a godsend...we had the opportunity to visit Houston last week which should give investors pause in putting even a tow in the water this holiday weekend," the analysts said in a note on Monday. "Indeed, competition was rampant and labor shortages noteworthy, leading to aggressive pricing and woeful execution that touched all retailers."
First, Mushkin, Otway, Ross and Shim said they found grocery prices are lower than they expected, particularly at Kroger.
"The price of our produce basket continues to fall despite government reported produce input inflation and there was a noteworthy uptick in the promotional activity in the market," Wolfe said. "With labor costs now rising too, we believe the profitability in the Houston market is under pressure."
While Wolfe's analysts found at first glance that their average basket of prices rose 0.9% year over year at Kroger, taking the fact that the grocery retailer initiated "some deep discounts" last May, the prices actually came out flat. Still, Kroger's basket was more expensive than Walmart's, but not Target's.
"With adequate labor hard to find and with labor costs increasing, the flat year-over pricing is likely hurting earnings in this market," Mushkin, Otway, Ross and Shim said.
And the in-store experience at Houston retailers, especially at dollar stores, was concerning.
"Significant out-of-stocks were evident in the frozen and dry grocery areas at the supermarkets and Target while fresh food was largely the issue at Walmart," Mushkin, Otway, Ross and Shim said in the note.
Wolfe said Kroger, Target and even Walmart, despite its strong online sales growth with the August purchase of Jet.com, could still get crushed by e-commerce giants like Amazon (AMZN) - Get Amazon.com Inc. Report . As these retailers start offering more curbside pick-up and home delivery options, the firm's analysts are concerned that "the center of the store will hollow out and impulse purchases will fade."
Click here for the latest business headlines.
Read more retail news on TheStreet:
20 Troubled Retailers Besides J.C. Penney That Are Shuttering Stores