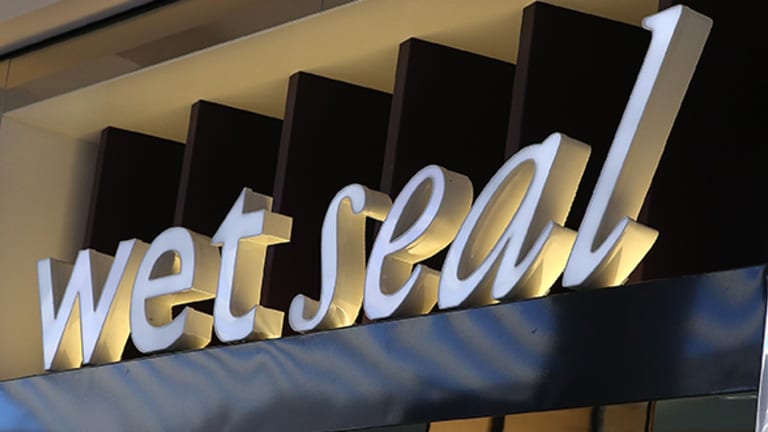 If Wet Seal Files Second Bankruptcy, It Will Likely Be The End
If Wet Seal files for Chapter 11 again, bankruptcy attorney Jasmin Yang of Snell & Wilmer said its stores likely will not survive.
Updates with comment from Wet Seal, no comment from Versa.
Just over a year after emerging from Chapter 11, Wet Seal is likely headed right back to bankruptcy court. 
Private equity firm Versa Capital Management, which bought Wet Seal out of bankruptcy for $7.5 million in cash in 2015, is exploring options for the struggling teen retailer. Those options include liquidating its stores and shifting its focus to e-commerce or selling its assets as a going concern, unidentified sources told the   Wall Street Journal. 
"We are evaluating a number of strategic options," Wet Seal said in a statement. "No decisions have been made."
Versa declined to comment.
In November of 2015, the Foothill Ranch, Calif.-based retailer received confirmation on its liquidation plan, which gave a way for the company to emerge from bankruptcy backed by Versa with 173 stores, compared to the 511 locations it operated prior to filing for Chapter 11. 

Wet Seal currently operates 171 stores in 42 states including in New York, Washington and Texas. 
If or when Wet Seal returns to bankruptcy, its case will likely mirror that of American Apparel's, which was filed on Nov. 14, said Jasmin Yang, a bankruptcy attorney at Snell & Wilmer. 
American Apparel sold its intellectual property for $88 million to Gildan Activewear on Jan. 12, leaving behind its stores as it winds down its brick-and-mortar business. As with Wet Seal if it files for bankruptcy, American Apparel's latest insolvency case was its second trip in Chapter 11. 
"Unless they have a radical, fundamental change, oftentimes a Chapter 22 case is the end," Yang said. "Chapter 22" is the unofficial term given to a company's second Chapter 11 filing. 
By having a plan confirmed by a bankruptcy judge, the debtor is essentially pledging that its reorganized company will not fall back into insolvency. So, if it ends up in Chapter 11 a second time, it is unlikely it will be able to emerge as a reorganized entity, Yang said. 
Yang said, too, that because Wet Seal was bought out by a private equity firm in its first trip, Versa will likely want to protect its own interests and not take on the risk of maintaining underperforming stores, largely located in malls. 
Mall-based retailers are struggling to boost traffic at their locations. Macy's (M) saw a 2.1% slip in comparable store sales in November and December while Sears (SHLD) has seen a 12% decline in same-store sales. 
Wet Seal was founded in 1962 by Lorne Huycke in Newport Beach, Calif., and primarily sells clothing and accessories geared toward teen girls. 
The retailer filed for Chapter 11 protection in January of 2015 with $103.42 million in liabilities, citing its inability to generate high sale volumes.