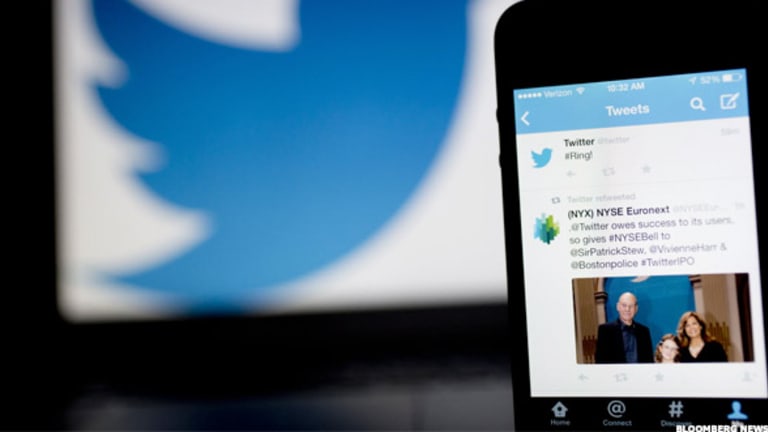 If Twitter Vanished From the World, Here Are 4 Networks That Could Replace It
Its latest earnings don't bode well for Twitter.
Twitter Inc. (TWTR) - Get Twitter, Inc. Report just finished up another gloomy quarter, leaving many to wonder where it's headed next. 
The microblogging website didn't add any new users during the second quarter and said its revenue fell 5% from the year prior to $574 million -- its second quarterly revenue decline since going public in 2013. Shares of Twitter tumbled 14% to $16.82 by Thursday's close.
The disappointing results threw some cold water on Twitter's belief that it's winning over new users. Twitter benefited from a sizable bump in new users last quarter thanks to the U.S. presidential election and, especially, President Donald Trump's active presence on the site. But that spark seems to be fading now, as COO Anthony Noto said on Thursday that Twitter may have some some rough quarters ahead after several months of steady user growth. 
If Twitter's stale user growth is truly representative of the whole picture, it begs the question of whether the platform has finally plateaued. The platform seems to always be abuzz with the latest headlines, as well as silly fodder like meme sharing. But it's unclear if people are continuing to post as much as they used to. 
On top of that, talk to almost any Twitter user and they'll tell you one way they're frustrated with how the platform is run. Twitter users have repeatedly asked for an edit button to no avail. Then there was the outrage when Twitter minutely altered avatars from being square-shaped to circle-shaped. And there are other issues, too -- like its unresolved harassment problems. 
Should Twitter ever actually disappear, which networks would take its place? Here are some of the top contenders: 
1. Reddit
Reddit, known as the "front page of the internet," could be a viable replacement for Twitter. The microblogging community is currently the fifth-most visited website in the U.S., and the ninth-most visited webpage around the globe. It's not used for quite the same reasons as Twitter, though people do share news, pop culture and other content on its vast network of forums (which run the gamut from a bizarre subreddit called r/showerthoughts to more standard topics such as r/worldnews). Similar to Twitter, the most popular content gets pushed to the top via up votes and is then promoted on Reddit's homepage. 
2. Tumblr
The struggling blog platform has been around for a decade, but Tumblr has mostly faded into irrelevancy, despite being handed a potential lifeline when it was acquired by Yahoo! for $1.1 billion in 2013. Former Yahoo CEO Marissa Mayer promised not to "screw it up" when she made the deal, but the company has twice written down the value of Tumblr since then. Although it has lost some popularity, Tumblr still has a loyal user base among mostly millennials and Gen X'ers. Maybe its new owner Oath (the combination of AOL and Yahoo under Verizon (VZ) - Get Verizon Communications Inc. Report ), can find a newer, shinier purpose for Tumblr. 
3. Mastodon
Mastodon emerged in October claiming to be a hate-free version of Twitter. Users can escape the harassment of the ol' blue bird by having more control over who sees posts, which are known as "toots," and can also create posts that are 500 characters, beyond the 140-character limit on Twitter. According to the open source social media platform's website, Mastodon is currently home to 81,024 users who have posted more than 2,934,000 statuses on the site.
4. Snapchat
Snapchat's parent company Snap Inc. (SNAP) - Get Snap, Inc. Class A Report is facing some user growth troubles of its own, but if Twitter were to disappear, Snap could take on a bigger role in breaking news. The disappearing message app's Discover platform is host to at least 40 publishers who post interactive content ranging from news to original video series. Unlike Twitter, however, Snapchat is much more focused on catering to users' circle of close friends, and isn't as outward-facing as Twitter. That could change, though, if it were to expand its universal search feature, which lets users watch Stories posted by people around the world.
Don't Miss These Weekend Reads on TheStreet:
How Birchbox Took on Macy's, J.C. Penney and the $500 Billion Beauty Counter