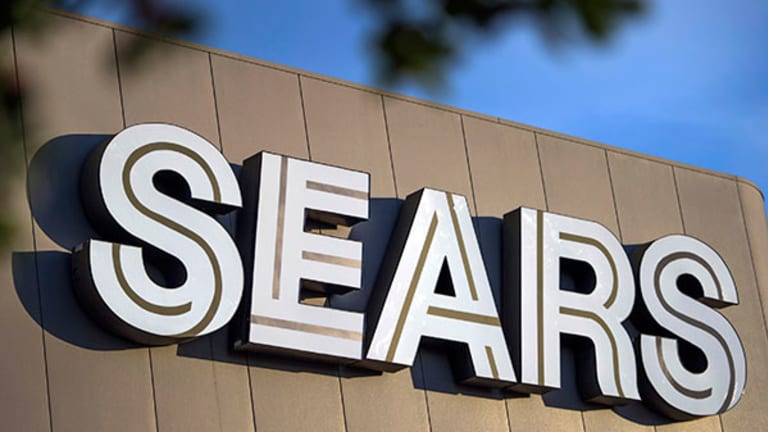 NEW YORK (
) -- News from
Sears Holdings
(SHLD)
on Tuesday that it was considering spinning off Lands' End and possibly selling its Sears Auto Centers suggests that CEO and hedge fund manager Eddie Lampert has more interest in taking the company apart than resurrecting it. If that is indeed the case, would consumers even care?
From the decline in mall shopping to the ramp-up in e-commerce and social media influence, there are profound shifts in the way that consumers, particularly the younger generation, use retail concepts and where they buy certain items. Sears,
J.C. Penney
(JCP) - Get J. C. Penney Company, Inc. Report
and other big box retailers have been under attack.
"If Sears failed to exist, where would they go? They're already going there," said Mark Hall, president and founder of Firehouse, a Dallas-based independent advertising agency. "I think people have already found solutions," in the form of specialty stores like
Best Buy
(BBY) - Get Best Buy Co., Inc. Report
,
Home Depot
(HD) - Get Home Depot, Inc. (HD) Report
and
Kohl's
(KSS) - Get Kohl's Corporation (KSS) Report
, for instance, he said.
"Brands are living things. They have to stay active and vibrant. You don't have to reinvent, but boy, you sure have to stay relevant and that requires care and feeding," Hall added.
Sears was either "too slow or too willing to believe that the equity they had in their heritage and ubiquity would see them through a very dynamic shift in the way that people shop and source stuff," he said. "They've been caught a little flat-footed."
At one point, Sears' brands like Craftsman and Kenmore carried great strength but competitors have created just as good, if not better, alternatives. The lack of investment in Sears' stores over the years has further hurt the brand.
Brian Sozzi, CEO and chief equity strategist at Belus Capital Advisors, shared recent
after visiting a Sears location, showing just how much the company has deteriorated.
"They're selling their future to survive today, and why are they selling these assets off? It's because they need money to fund inventory next year, they need money to keep their vendors at bay from sticking it to them in terms of prices and cratering the stock which what we have seen in respects to J.C. Penney," Sozzi told
on Wednesday. "So they're not living for the future, they're living for today."
The Hoffman Estates, Ill.-based company on Tuesday announced plans to improve its "financial flexibility" and "accelerate" a transformation into a "leading integrated retailer" by fostering relationships with members through its Shop Your Way rewards program.
Sears plans to sell five Canadian store leases to Cadillac Fairview Corp. for $400 million (Canadian). It also is considering a spinoff of its Lands' End business, which it bought in 2002 as well as a possible sale of its Sears Auto Centers business.
"We believe separating the management of these two businesses from Sears Holdings would allow them to pursue their own strategic opportunities, optimize their capital structures, attract talent, and allocate capital in a more focused manner while bringing our business unit structure to life outside of the Sears Holdings portfolio," the company said in a release.
The company also announced preliminary loss expectations for the quarter. It expects its third-quarter adjusted operating loss to fall between $250 million and $300 million, compared to a loss of $156 million in the prior year's quarter. It also said that quarterly comparable-store sales through Oct. 26 dropped 3.7% overall and by 4.8% in its domestic stores. Sears releases full third-quarter earnings on Nov. 21.
The stock jumped nearly 12% on Tuesday following the news, closing the trading session at $62.09. However, Sears' shares retreated on Wednesday, falling 5.5% to $58.67. Shares are up 42% this year, based on Wednesday's closing price.
"The business is increasingly competitive," said Michael Appel, president of Appel Associates, a turnaround and performance improvement consulting firm. "There are plenty of others places to shop. There are too many instances of large companies that have either merged or closed ... and you know what? The business gets absorbed and people go somewhere else."
"The whole business is changing in that regard. I think that if you're not competing and don't continue to evolve and upgrade and stay current, you're going to have a hard time" in the retail industry, Appel said.
-- Written by Laurie Kulikowski in New York.
Disclosure: TheStreet's editorial policy prohibits staff editors, reporters and analysts from holding positions in any individual stocks.