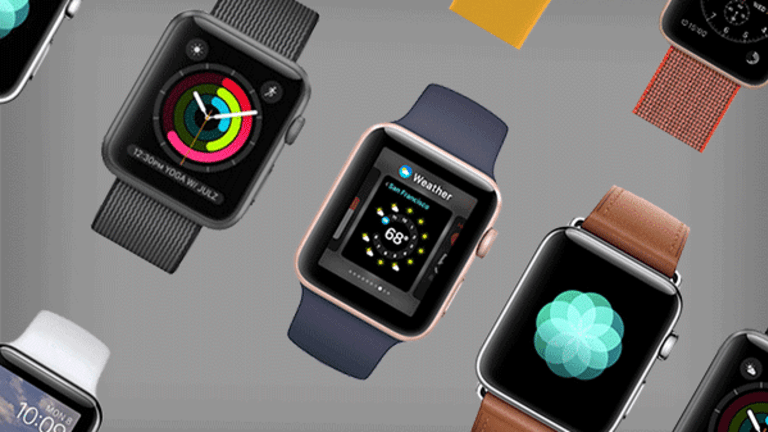 Publish date:
IDC Expects Wearable Tech to 'Hyper-Segment', Improve Sales
Research firm IDC expects wearable tech sales to jump in 2021.
Research firm IDC expects wearable tech sales to jump in 2021.
Wearable technology such as smart watches, smart clothing, and other devices are expected to "hyper segment," which will help the space reach sales that are forecast to more than double in 2021 to what they were last year, research firm IDC said in a statement Monday.
"Going forward, we instead expect watches to hyper-segment into specific niches, including connected kids' watches, athletic watches, luxury and fashion watches, and lifestyle watches that better address different segment needs, whether they be communication, health and fitness, or as smart luxury and fashion timepieces. Not all of them will have the same features, but they will have enough - and the rights ones - to do the job," IDC wearables team research manager Ramon Llamas said.
The firm has forecast sales of 237.5 million units in various wearable categories by 2021, with the Apple Watch (AAPL) - Get Report leading the charge with 152 million units sold.
"The overall wearables market is expected to return to strong growth after a brief slowdown in 2016 that resulted from delayed launches of major platforms and notable vendors struggling to maintain pace. Looking ahead, new vendors, emerging form factors, and an expanded number of retail outlets will drive worldwide wearable device shipments from 102.4 million in 2016 to 237.5 million in 2021, a five-year compound annual growth rate (CAGR) of 18.3%," IDC said.