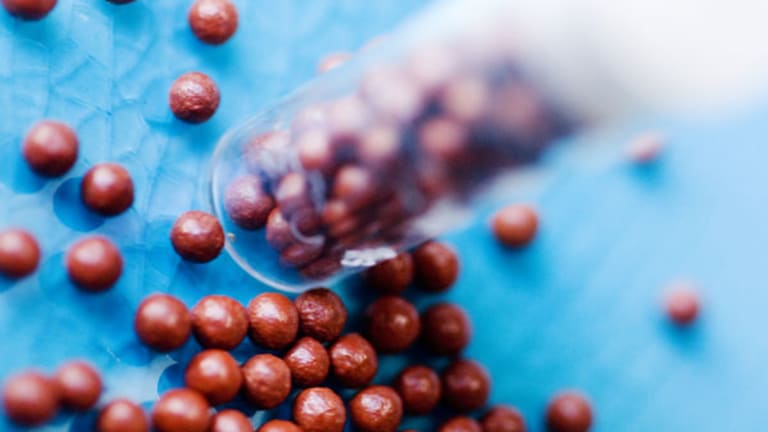 Icahn Knocks Bristol's Bid for ImClone
The chairman is opposed to the takeover bid and questions how much Bristol knew of ImClone's potential plan to split.
ImClone System's
(IMCL)
board said Monday that
Bristol-Myers Squibb's
(BMY) - Get Free Report
takeover bid likely won't do, and perhaps the biotech company will split itself instead.
ImClone shares edged down 94 cents, or 1.4%, to $64.40 in recent trading Monday.
ImClone's board said in a press release Monday that Bristol's offer of $60 a share for the 83% of the company that it doesn't already own -- a bid that values ImClone at roughly $5.2 billion -- "substantially undervalues the company." ImClone did, however, form a committee "to study the matter and to retain advisors to advise it in determining the appropriate course of action."
The board has been discussing separating ImClone's lead product, cancer drug Erbitux, from the company's pipeline, according to ImClone's statement. And chairman Carl Icahn is, apparently, disturbed that one of the directors on the ImClone board, who is the Bristol-Myers designee, was privy to information about the possible split of the company and how it might enhance shareholder value as discussed in previous meetings.
"Accordingly, the Board is reviewing whether Bristol-Myers had access to confidential information concerning ImClone and its pipeline," ImClone said.
Icahn also said that ImClone's pipeline antibody, IMC-11F8, which is under development, could have a significant effect on Erbitux if approved and that Bristol-Myers may not have the rights to market it under its current agreement with the company.
Last week investors made their own statement -- via a
-- that they expected more than the $60/share that Bristol offered Thursday.
Icahn has advised the ImClone's board that he's opposed to the offer, and the company noted Monday that other large shareholders have given statements to the press indicating their opposition to the offer as well.
This isn't Icahn's first go-round with a potential ImClone sale. The activist investor reportedly turned down offers in the $50-a-share range in mid-2006, while rumors circulated that he'd accept no less than $70.
As a shareholder and board member at MedImmune he helped orchestrate the sale of that biotech company to
AstraZeneca
(AZN) - Get Free Report
for more than $15 billion, and a per-share price that represented a 53% premium to the closing price of MedImmune's stock the day prior.
Bristol's bid for $60 a share represents a 29% premium over ImClone's closing price the day before Bristol made the offer.