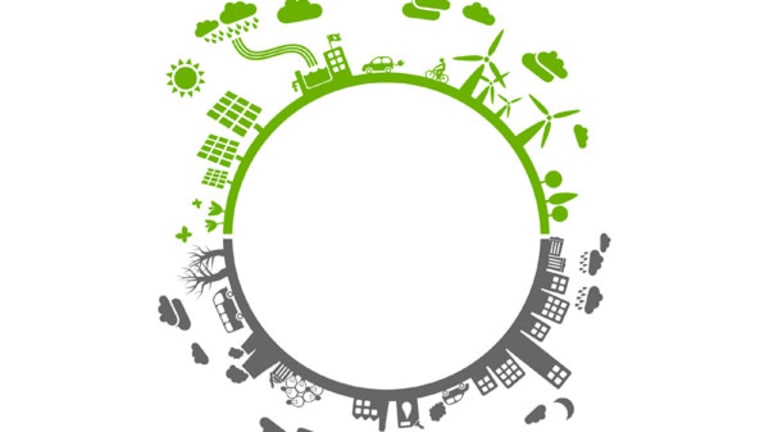 Icahn Draws First 2012 Success With CVR Energy
Carl Icahn has claimed his first 2012 victory and a rare M&A success after winning a tender for CVR Energy.
Carl Icahn has claimed his first 2012 victory and a rare M&A success after winning a tender for CVR Energy.
NEW YORK (
) -- Carl Icahn has won a $30 a share bid for refiner
CVR Energy
(CVI) - Get Report
after the company's management changed course and accepted his offer, which was initially viewed as undervalued.
Management relented reluctantly after Icahn announced that 55% of outstanding shareholders had tendered their shares to his hostile campaign earlier in April.
For Icahn, the CVR Energy bid -- worth roughly $2.26 billion -- is his first successful activist campaign in some time after failing to win tenders for cleaning products giant
Clorox
(CLX) - Get Report
in late 2011, and a bid for
Commercial Metals
(CMC) - Get Report
this year.
"I am gratified that CVR's board of directors has decided to let the owners of the company decide for themselves whether to accept our offer. I've believed all along that our offer is a "win-win" for shareholders and thank all shareholders, that have tendered, for their support," said Icahn in a regulatory filing on Thursday.
In his February bid for CVR Energy, Carl Icahn dusted off the M&A playbook he used when making a disastrous $12.6 billion bid for
Clorox
(CLX) - Get Report
in 2011.
After taking a 14.5% stake in CVR Energy, Icahn looked to use a larger controlling stake of the refining and nitrogen fertilizer company to drum up bidding interest from a competitor, mirroring an unsuccessful tender offer for the cleaning products giant, which ended last September without shareholder support or competing bids.
While CVR Energy management agreed to let his offer stand, they did so extremely reluctantly, removing a poison pill they enacted to prevent Icahn's accumulation of shares, but maintaining that the bid was undervalued.
"The Board is not recommending that stockholders tender into Mr. Icahn's offer and continues to believe CVR Energy's potential long-term value exceeds $30 per share. But the Board also understands, based on the results of Mr. Icahn's tender offer on April 2, that many of the Company's stockholders may prefer to realize value in the near term and would consider the offer," said CVR Energy in a statement.
After failing with Clorox and Commercial Metals in January, Icahn has only partially succeeded by winning CVR Energy. While the company is in his hands, he will now need to handle it and finding a long-term buyer quickly, as he's pledged to shareholders. "We agree with the Board that the company's potential long-term value exceeds $30 per share. That is one of the reasons we are buying it. However, we also believe that if the company cannot be sold in the next two months there are major risks to earnings in the short and intermediate term," said Icahn in the filing
CVR Energy shares rose over 7% in afternoon trading to $30.21, just above Icahn's offer price. Year-to-date, CVR Energy shares are up over 50% on Icahn's bid and M&A speculation.
When making his bid in February, Icahn played both bidder and M&A banker by recommending a few companies that could be acquirers of CVR Energy at a higher price than his $30 a share offer. No bids have emerged.
In his bid, Icahn is offering a "contingent value right" that will give shareholders a cash payment to a possible higher priced takeover bid in coming months, giving current investors no reason to speculate in a near-term bidding war for CVR. Still Icahn expects that CVR is better off in the hands of others than within his investing conglomerate called Icahn Enterprises.
Icahn pointed to
Western Refining
(WNR)
,
HollyFrontier
(HFC) - Get Report
,
Valero
(VLO) - Get Report
,
Marathon Petroleum
(MPC) - Get Report
and
ConocoPhillips
(COP) - Get Report
as potential acquirers.
Icahn's made the case that he can find stragetic aquirers in previous hostile tenders, but CVR is a rare win where shareholders support the notion. Now they should hope theres no catch -- as management indicated. Icahn's offer of a contingent value right expires nine months from a successful tender, meaning that shareholders are, at least in part, relying on Icahn to find a buyer quickly. Less clear is whether CVR Energy shareholders would benefit if Icahn were only able to find a higher price for the company two years down the line.
The refining business is facing earnings headwinds and a recent round of consolidation. Holly and Frontier merged less than a year ago forming HollyFrontier, while Valero, ConocoPhillips and Marathon Petroleum are all in different stages of spinoff and divestiture plans, making it questionable whether a bid for CVR Energy is likely in the next nine months, even if an acquirer were to eventually emerge.
CVR Energy owns refineries in Kansas and Oklahoma that can process a combined 185,000 barrels a day. In February, the company announced a special dividend, to be financed in part by selling a part of CVR Partners, a subsidiary of the refining specialist that produces nitrogen fertilizer. Prior to tendering an offer for CVR Energy, Icahn had urged the board to focus on an outright sale. That will likely be his focus in coming months.
Ultimately, Icahn said in his letter that a strategic acquirer or private equity firm could pay $37 a share for CVR Energy, but analysts say that
valuation may be too optimistic
.
Not content to take a stake in a company and push for management change or asset realization strategies, Carl Icahn is increasingly submitting tender offers for companies, with recent deals showing
.
Though Icahn was unsuccessful on multiple takeover attempts in 2011, he still had a strong year, returning over 37%, according to a regulatory filing.
Billion dollar plus-sized minority stakes by Icahn in
El Paso
( EP) and
Motorola Mobility
(MMI) - Get Report
netted the investment mogul impressive returns when
Kinder Morgan
(KMI) - Get Report
and
Google
(GOOG) - Get Report
paid big premiums for the respective companies. In those investments, Icahn pushed for specific asset spins and patent sales, respectively, which eventually yielded full sales at significant premiums.
For more on Carl Icahn, see his
. For more on energy stocks, see the
energy stocks bought and sold by hedge funds
in the latest quarter.
-- Written by Antoine Gara in New York