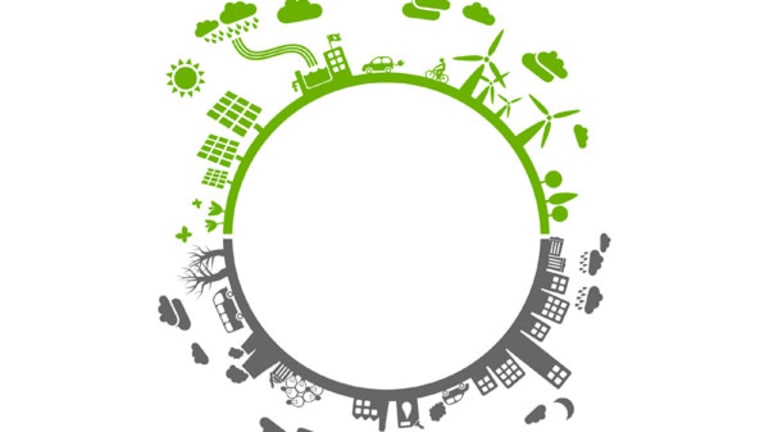 Icahn Buys 7.6% of Chesapeake Energy, Seeks Major Board Change
Carl Icahn has amassed a 7.6% stake in shares of Chesapeake Energy and wants to place as many as 4 directors on the company's board.
NEW YORK (
) -- The rumors about Carl Icahn taking a stake in
Chesapeake Energy
(CHK) - Get Chesapeake Energy Corporation Report
were true, though what it will mean for the embattled -- and stubborn -- oil and gas company remains uncertain.
Activist investor Icahn revealed a 7.6% stake in Chesapeake Energy after the close on Friday, larger than the 4% stake that had been rumored in the press for weeks, and larger than the 5.8% stake that Icahn had amassed in late 2010, before selling at a quick profit.
While Icahn's 2010 investment didn't pan out as an activist push and the shareholder return destruction and corporate governance issues have only worsened since for Chesapeake Energy, this time Icahn says he is playing the stock for activist reasons.
Icahn called for the replacement of at least 4 board members of Chesapeake Energy, excluding only former Warren Buffett lieutenant and current Chesapeake board member Louis Simpson from his ire at the board for failing to hold management accountable.
Even though Chesapeake is searching for an independent chairman, Icahn referred to the process, as "woefully inadequate in both process and substance," in a letter to the company's board, and said the company as a whole lacks "meaningful credibility."
At a recent dinner Icahn requested the company's CEO Aubrey McClendon consider shareholder representation on the board, a request denied by McClendon and the board the very next day, citing the company's ongoing search for an independent chairman. Icahn writes in the letter that the quick rejection of his shareholder proposal was "completely disingenuous and illogical."
"This board has led the company through a highly publicized spate of corporate governance breakdowns while amassing an astounding $16 billion funding gap, which we believe has contributed to the share price decline of over 55% from the 52-week high," Icahn added in his letter.
It's important for investors to remember that a shoring up of the balance sheet will be the key focus for the oil and gas company in 2012.
With or without Icahn, asset sales are the make or break issue as the company tries to bridge a funding gap while tilting its energy portfolio longer-term toward oil amid decade low natural gas prices.
Chesapeake Energy CEO Aubrey McClendon was happy to fan previous speculation of Icahn's interest in the company's shares, which have fallen 30% year-to-date.
"We wouldn't be surprised if Carl became a large shareholder," said CEO McClendon on a May 14 analyst call after releasing its 10-Q filing with the
Securities and Exchange Commission
. "He made, I think, over $500 million and he called me to thank me when it was all over," added McClendon when asked about Icahn's investment. "I have a good relationship with Carl."
As Chesapeake Energy's shares climb from 52-week lows hit earlier in May, some are taking the asset sale plans and recent emergency bank funding as a signal that Chesapeake Energy shares have hit a floor. "We believe shares may have found a floor," wrote Sterne Agee analyst Timothy Rezvan in a May 23 note to clients. Much of Chesapeake Energy's $13 billion-plus debt load is unsecured by its oil and gas assets, giving the company flexibility, notes Rezvan.
"We believe Chesapeake has more flexibility to raise cash this year than many investors think. If asset sales do not proceed as planned, we believe Chesapeake could raise cash through secured debt, which would debunk the 'goose egg' theory for CHK's equity this year."
Still Rezvan notes that even if 2012 liquidity risks hit the backburner, there's plenty of uncertainty in coming years on a poor outlook for natural gas prices. "We believe shares have bottomed, but do not see significant upside in shares unless gas prices continue to recover to $4/mcf or asset sale proceeds exceed expectations," adds Rezvan.
With shares recently sinking to their lowest value since the height of the financial crisis, it doesn't take heroism to make the case shares may have bottomed. All it requires is the company executing on the $10 billion in asset sales it has already promised. Yet since the company has already promised to raise this amount on multiple occasions, completing the sales might do little more than keep Chesapeake shares from sinking further, rather than result in a major share rally.
In addition, if Icahn's stake is being viewed as a sign of a coming activist push against a company that has become the market poster-child for flawed corporate governance, it's worth noting that Icahn's previous big stake in Chesapeake was viewed that way at first, but ended up being anything but activism: Icahn was in and out without waging a proxy campaign. Chesapeake shares soared from the low $20s to as high as $35 after Icahn revealed his 5.8% stake in late 2010, and it's been straight down with Chesapeake shares since as the corporate governance situation worsened.
If investors are looking to Icahn as a reason to consider a fast money, headline-driven catalyst for Chesapeake shares, it's a logical assumption that remains to be proven as being helpful for long-term investors.
Icahn sought to explain his previous investment in Chesapeake in light of his tough talk in the letter about seeking change, writing about his selling of the stock shortly after acquiring it in late 2010:
"We believe, due to our presence, the company sold non-core assets, closed their funding gap and announced that they were through spending money on land. Shareholders rewarded the company for this newfound responsibility, and the stock rallied. However, without shareholder representatives on the board (a major concern for us at the time) the promises made in 2010 proved hollow, and the company quickly abandoned their new strategy and not only accelerated land acquisitions but also capital spending on non-core assets. Recognizing this fundamental problem with the board, we sold our position. That decision turned out to be particularly prescient."
Chesapeake shares rose 1.5% in after hours trading on Friday and over the past five days are up 10%.
Icahn noted in his letter that his company's activist stance has led to an increase in aggregate market value of approximately $55 billion for shareholders at well over a dozen companies in recent years. "These companies had a market value of under $20 billion when we first invested. We would like the opportunity to do the same at Chesapeake."
At 7.6% of Chesapeake shares, Icahn is the third-largest holder of the company, based on the last quarter-end portfolio manager data filed with the SEC. Southeastern Asset Management, by far the largest Chesapeake owner with a 13% stake, recently
changed its status to that of an activist investor. Wellington Management, with a 8% stake in Chesapeake (as of March 31), was the only other shareholder with more than 4% stake in the company before Icahn's disclosure, and Wellington is a passive institutional fund manager.
For more on Carl Icahn, see his
. For more on energy stocks, see the
energy stocks bought and sold by hedge funds
in the latest quarter.
See 5 ways Chesapeake Energy can be
saved from itself for more on how it can initiate a share turnaround.
-- Written by Eric Rosenbaum and Antoine Gara in New York