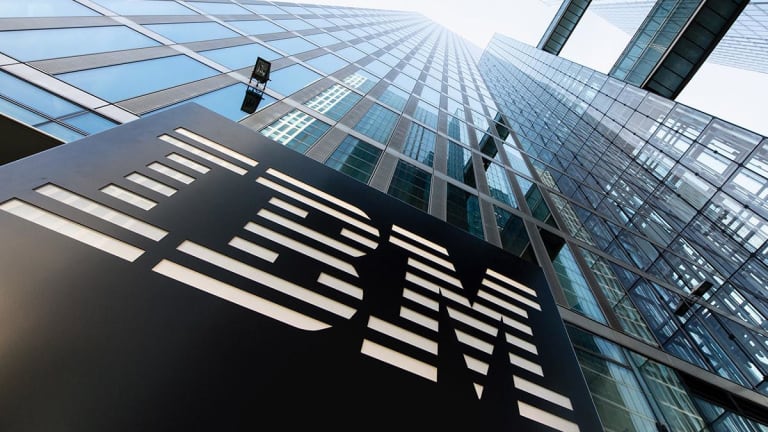 IBM: Don't Give Up on the Stock
IBM remains out of favor with investors but it still generates enormous amounts of cash and is very cheaply valued.
The overall view of the market on IBM (IBM) - Get Free Report is that it's a company that has lost its place as a cutting edge stock in the fast-moving technology sector.
But readers should look at the other side of the coin, too, which is that the stock is cheap while still generating strong free cash flows. Thus, IBM, which closed Friday at $139.44, carries a strong margin of safety and its stock still represents an attractive buying opportunity.
Q1 2019 Results - A Changing Narrative
Despite being viewed as a laggard, IBM's stock year to date has rallied more than 23%, beating the S&P500 by more than 6 percentage points. Why highlight what a stock has done? Surely, what matters is what a stock can do, right? I highlight this to drive home the point that uninteresting and off-the-beaten-track stocks can offer rewarding investment opportunities.
Keen followers of the company will have noticed that IBM dropped its references to its "strategic imperatives" segment. Why? That was the questioned asked on the earnings call by an analyst. The answer that CFO Jim Kavanaugh gave was extremely long-winded and evasive. The fact is that, that this cherry-picked baskets of businesses, which had been signposted as strong and worthwhile growth opportunities, had been performing poorly.
As a reminder, these supposedly strong growth businesses accounted for approximately 50% of IBM's revenues, and as of the last reporting at year-end 2018 these units had only grown by 9%. This had the immediate and unintended consequence of highlighting just how poorly the rest of IBM was performing.
Going forward, IBM will be focusing its narrative on the changing landscape surrounding the cloud and hybrid cloud in hopes that Wall Street will be willing to recognize that IBM is a surprisingly big player in the cloud sector. Moreover, given the multiples which many of its peers such as Amazon (AMZN) - Get Free Report and Microsoft (MSFT) - Get Free Report  command in the stock market by being viewed as fast-growing and asset-light, IBM's team will be hoping that a change in its spiel could lay the groundwork for  helping IBM unlock its pent-up shareholder value.
The New Focus - Cloud & Cognitive Software
In what reads like a story out of Jack Welch's Six Sigma, CEO Ginni Rometty highlights that going forward IBM will help clients move to chapter two of their digital reinvention. This is a roundabout way of stating that the company's main focus will be on its Cloud & Cognitive Software segment.
However, even here, skeptics could make the case that this opportunity is not that strong, as it was only up 2% year-over-year after adjusting for currency. On the other hand, IBM's tight control over its operational leverage allowed its pre-tax margin to improve by 230 basis points which culminated in this segment's pre-tax income increasing nearly 5% year-over-year.
Incidentally, although its Cloud & Cognitive Software accounts for less than a third of IBM's total revenue, given its very high margins, it actually generated 82% of its Q1 2019 operating non-GAAP pre-tax income.
Outlook Not Overly Rosy - But Cheap
IBM has so many moving parts that it can make its use of non-GAAP accounting convoluted and prone to manipulation. That's why I recommend readers cut through the noise and focus squarely on IBM's free cash flow capabilities.
And here IBM does not disappoint. IBM reaffirmed its $12 billion of free cash flow guidance for 2019. At its current price, the stock trades at around 10x free cash flow, which is a bargain.
The Bottom Line
IBM is exposed to many of the same risks and opportunities as the cloud sector offers. Yet, while many of IBM's peers, such as Amazon, Microsoft, Adobe (ADBE) - Get Free Report and Alphabet (GOOGL) - Get Free Report trade at middling to very high valuations, IBM trades for just over 10x free cash flow.
This makes its stock highly prone to upwards repricing on any good news. And given that so much negativity is already priced in to IBM, investors' downside in the stock is already largely protected.
Amazon, Microsoft and Alphabet are holdings in Jim Cramer'sAction Alerts PLUS Charitable Trust Portfolio. Want to be alerted before Cramer buys or sells these stocks? Learn more now.
Learn the History of the Companies in Your Portfolio | Behind the Label
The author has no positions in any stocks mentioned.