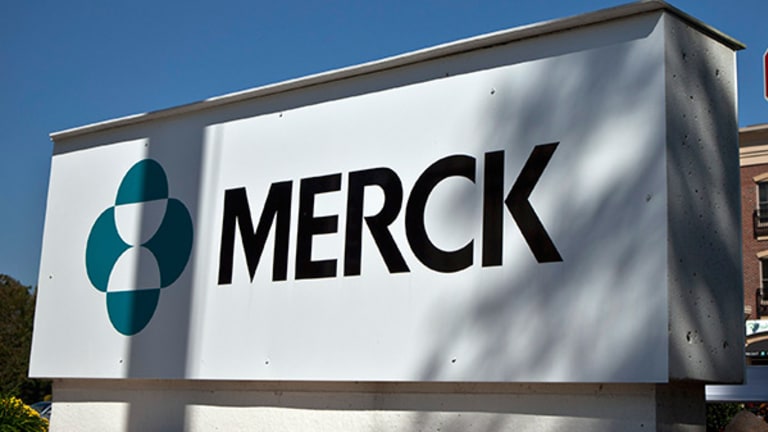 'I Didn't Buy This Call,' Jim Cramer Says of Merck Downgrade
TheStreet's Jim Cramer says he'd have gone the other way as Jefferies downgrades Merck stock.
Shares of Merck (MRK) - Get Report are lower in early afternoon trading on Monday, after the stock was downgraded to "underperform" from "hold" at Jefferies this morning. The firm has a price target of $48 on the health care company.
"I didn't buy this call," TheStreet's Jim Cramer said in an appearance on CNBC's "Fast Money Halftime Report" today. "I think Keytruda is going to be a big winner. I think that they have a lot in the pipe. I think they beat Bristol (Myers) (BMY) - Get Report head to head. I also think that there could be some levitation here."
Keytruda is a drug the company produces to treat a type of lung cancer and melanoma.
"Merck is not a bad actor in terms of pricing," Cramer continued. Some of the drug maker's competitors have been dealing with backlash over the rising cost of medications. Recently, Mylan (MYL) - Get Report came under fire for a large increase in the price of its EpiPen allergy medication.
"Merck has been very, very circumspect over this kind of, you know, it's not a Teva, (TEVA) - Get Report it's not a Mylan. It's the old Saint Merck, I think that they're being very responsible. I think that Keytruda is a gigantic drug. I would go the other way on this," Cramer explained.