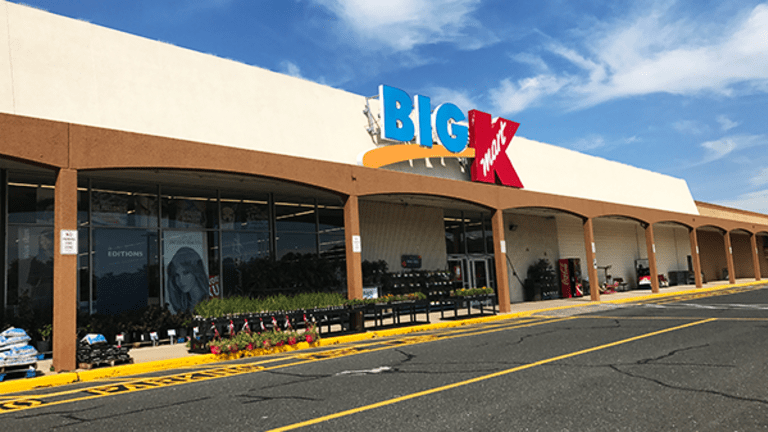 I Am a Millennial Who Just Went to Kmart for the First Time Ever and Couldn't Believe This Place
The 3 D's--dingy, dirty and disorganized--were in play big time.
I, likely because I'm a millennial, had never been to a Sears Holdings Corp.-owned (SHLD) Kmart before. Until recently.
In May, I visited a Brick, N.J., Kmart location. My trip gave me an understanding as to why the failing retailer announced, on Thursday, Aug. 24, its plans to close an additional 28 Kmart stores, on top of the 180 Sears and Kmart locations it has already shuttered this year and the 150 more it plans to close in the third quarter.
The store was dingy, dirty and disorganized, far worse than the Sears store I recently visited that I thought was a horror show. Plus, the location was poorly stocked, despite the fact that I arrived around 9 a.m., only one hour after it opened.
I also now understand why the retailer, led by Chairman and CEO Eddie Lampert, has failed to turn a profit in 30 out of the last 38 quarters and seen same-store sales declines in 12 of the past 14 quarters.
Before the market open on Thursday, Sears reported yet another abysmal quarter, despite touting a turnaround effort that included hashing out a deal with Amazon.com Inc. (AMZN) - Get Amazon.com, Inc. Report to sell its Kenmore products on the e-commerce behemoth's site.
In May 2016, Sears said it was exploring alternative options for its flagship Kenmore, Craftsman, DieHard and Sears Home Services businesses. In January, Stanley Black & Decker Inc. (SWK) - Get Stanley Black & Decker, Inc. Report paid an initial consideration of $525 million for Craftsman, with the deal valued at up to $900 million.
On Thursday, Sears reported second-quarter revenue slipped to $4.37 billion from $5.67 billion in the year-ago period and posted a net loss of $2.34 a share. At the close of the 13-week period ended July 29, Sears held a scant $442 million in cash, of which only $191 million is available under its credit revolver. Comparable store sales plummeted 11.5% across both Sears and Kmart banners in the quarter.
Here's how my trip to Kmart proved that Sears is failing.
More of What's Trending on TheStreet: