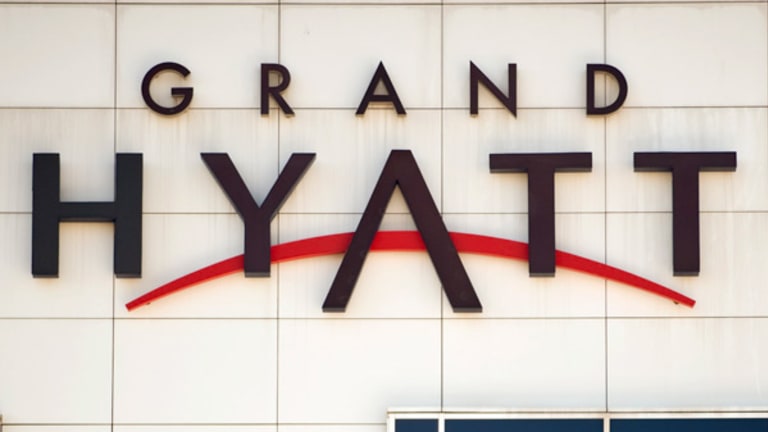 Hyatt Hotels Stock Falls as Goldman Sells Large Stake
Funds associated with Goldman are selling 4 million shares in a secondary offering.
Hyatt Hotels  (H) shares were down nearly 1% Tuesday morning after the company announced that investment funds associated with Goldman Sachs (GS) were selling shares of 4 million shares of the company in a secondary offering. Hyatt will not be getting any proceeds from the sale. 
Deutsche Bank  (DB) and Bank of America/Merrill Lynch  (BAC) are acting as underwriters for the secondary offering. 
The offering is expected to close Friday, May 26 and stockholders will receive all of the profits associated with the sale of the shares. 
Retail's downturn giving you the blues? Jim Cramer has a list of retailers that are currently oversold, giving investors a leg up one of the market's most volatile sectors.