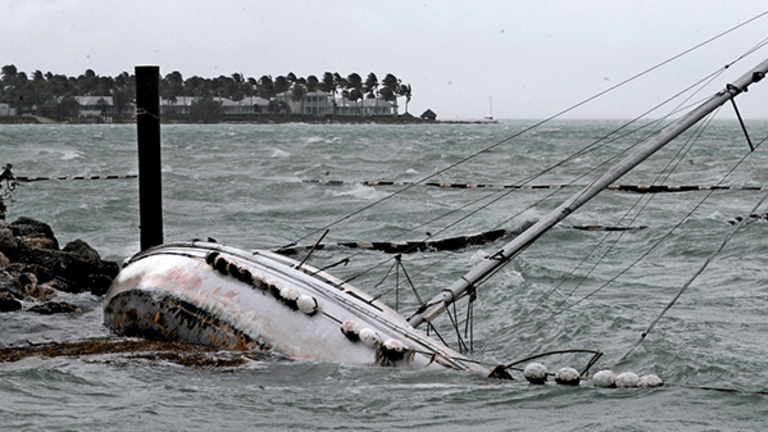 Destructive Hurricanes Harvey and Irma May Wipe Out 100,000 Jobs: Goldman Sachs
Goldman Sachs thinks there will be short-term pain from Hurricane Harvey and Hurricane Irma. But then, a boom will happen.
Ouch. 
Destructive hurricanes Harvey and Irma may wipe out a full percentage point from third quarter U.S. GDP, economists at Goldman Sachs estimate in a new note. The storms are seen as having a far-reaching short-term impact.
"We expect a meaningful drag on key growth indicators over the next two months (detailed herein), including a temporary drag on September payrolls growth of 20k-or as much as 100k if severe storm effects persist into next week (the payrolls reference period)," said the Goldman team. "We also expect a near-term boost to headline inflation (around 0.2pp on the yoy rate) due to higher gasoline prices, and a possible modest boost to core inflation (worth less than 0.05pp), due to the destruction of some of the automotive capital stock."
Goldman thinks third quarter GDP will end up rising about 2%, down from a prior estimate of 2.8%. 
But Goldman does envision a boost to growth thereafter, as those hurt in Houston and Florida rebuild homes, roads and other parts of their lives. 
"We expect this weakness to reverse over the subsequent three quarters, more than recouping the lost output."
CLICK HERE FOR ALL OF THESTREET'S COVERAGE OF HURRICANE IRMA
More of What's Trending on TheStreet: