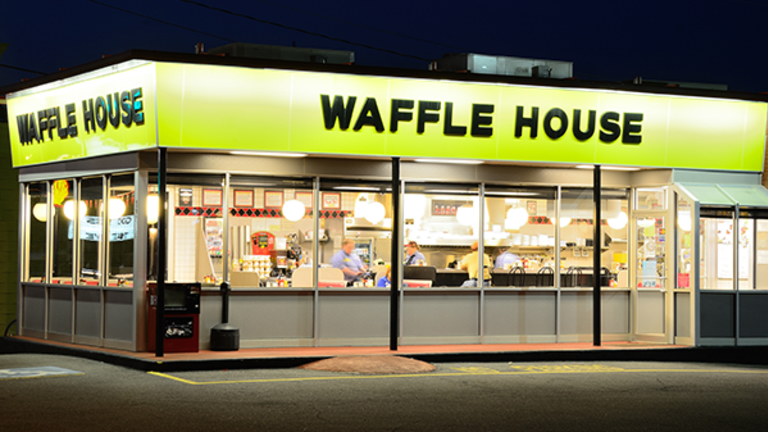 Hurricane Irma and The Waffle House Index: Why It Has Amazing Predictive Powers
Watching your local Waffle House could help predict the strength of a hurricane. Yes, for real.
The Waffle House Index is an informal way for FEMA to gauge how quickly a community might bounce back after a disaster. Former FEMA Administrator Craig Fugate started using it when he was the head of Florida's Department of Emergency Management.
Why does Waffle House Matter?
Because Waffle House as a company is a model for disaster preparedness.
How does it work?

Red: Area Waffle Houses are closed
Yellow: Waffle Houses are open with a limited menu
Green: Waffle Houses are open with a full menu
Judging by this pic on Twitter that surfaced on Saturday, Waffle House locations in Florida are in for one heck of a weekend. 
CLICK HERE FOR ALL OF THESTREET'S COVERAGE OF HURRICANE IRMA
More of What's Trending on TheStreet: