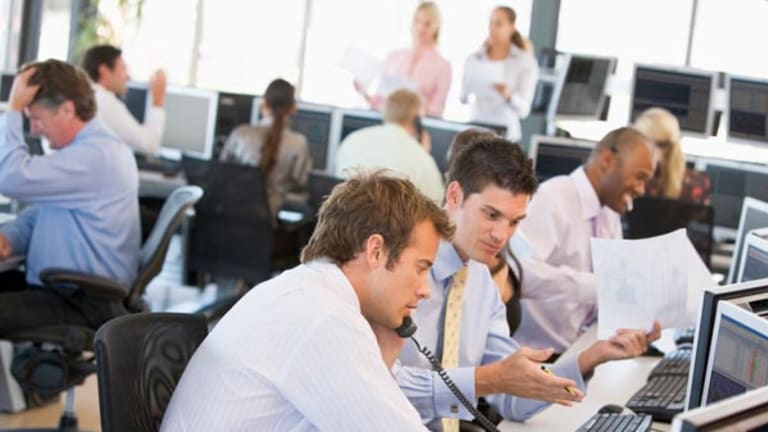 Hurricane Irene May Be Insurance Monster
Losses in excess of $20 billion would lead to a hard market, one analyst says.
NEW YORK (
) -- The insurance and reinsurance industry is bracing itself for billions in possible losses as Hurricane Irene beats a path towards the U.S.
Irene is currently classified as a Category 2 hurricane on the Saffir-Simpson Hurricane Wind Scale, but is growing in strength as it heads for the southeast of the country. Anything of Category 3 strength or greater is considered a "major" hurricane, and authorities have confirmed Irene is on track to become a Category 4 storm as it heads for the Carolinas.
The storm could make landfall early Saturday.
Denis Feltgen of the National Hurricane Center says there's now also a growing threat into the middle Atlantic states of North Carolina, Virginia Maryland, Delaware and Washington D.C. "Waters are warm enough to maintain a hurricane well up into the northeast. It's just too early to tell whether it will make landfall," he said, Tuesday.
Forecasters from the Weather Underground (wunderground.com) say Irene could inflict billions of dollars' worth of damages on the east coast. "If Irene ends up skirting the Outer Banks of North Carolina and not significantly weakening, then plowing through the mid-Atlantic and New England states..., it could become one of the ten most damaging hurricanes in history."
The resulting major insured losses will have a profound impact on the insurance industry.
Amit Kumar of Macquarie Securities says any loss in excess of $20 billion would "mark the tipping point for a hard market" for property catastrophe reinsurance, meaning across-the-board increases in rates, tighter terms and conditions and tougher policy limits.
"Hurricane Irene is projected to reach a Category 4," Kumar told TheStreet, Tuesday, adding that one more large event, especially one in the U.S., would have a dramatic effect on pricing. "Property catastrophe rates already increased 5% to 15% at June and July renewals, and many companies have stated that they believe that these rate increases will stick or even increase, even in the absence of an active U.S. wind season," he wrote in a report, released Friday.
The last "major" storm to hit South Carolina was Hurricane Hugo in 1989. A Category 4, Hugo caused about $4 billion in insured losses in the state, and a total of $7.3 billion in insured losses.
President of the Insurance Information Institute, Dr. Robert Hartwig, says 2011 will be the worst for the industry since Hurricane Katrina hit in 2005, with first-half insured losses already in excess of $17 billion. "It's been a severe year but not a record year," he told TheStreet, Tuesday. "It would take another Katrina-like event to bring us on part with 2005. That's not the type of event Irene is predicted to be," he added. Total insured catastrophe-related losses in the U.S. alone topped $70 billion in 2005.
However, Dr. Hartwig acknowledged that property insurance and reinsurance rates were already experiencing "upward pressure" in the U.S. because of record thunder storm activity over the past four years. Should Irene make landfall that pressure will increase. "Most people tend to focus on hurricanes but year-on-year we've seen losses rise even in the absence of hurricanes," he said.
Readers Also Like:
10 Bank Stocks for Bottom-Fishing Investors