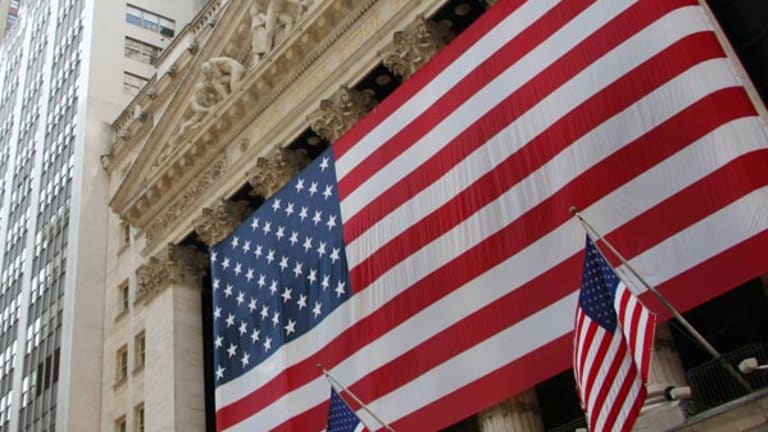 Hurricane Irene Eyes Southeast U.S.
Florida, Georgia could also be in hurricane's path.
NEW YORK (
) -- A major hurricane with the potential to cause billions of dollars' worth of damage could be headed for the southeast U.S. after it rattled the Caribbean Monday.
Hurricane Irene skirted past the north of the Dominican Republic after pummeling Puerto Rico and is now headed towards Florida. Forecasters say it could hit South Carolina early on Saturday. However, a 250 mile margin of error in any direction from the current path forecast means Irene could potentially make landfall in Florida, Georgia and North Carolina also.
"This is a storm people need to pay close attention to," Denis Feltgen of the National Hurricane Center told
TheStreet
, Monday.
The last major hurricane to hit South Carolina was Hurricane Hugo in 1989. A category four storm, Hugo caused about $4 billion in insured losses in the state, and a total of $7.3 billion. A hurricane is considered "major" if it is category three or higher.
According to the Insurance Information Institute, South Carolina currently has $192 billion in insured coastal exposure -- nearly four times that of Mississippi.
Spokesperson for the Institute, Michael Barry, said it was too early to draw parallels between Hurricane Irene and 1989's Hurricane Hugo, adding "but the insurance industry is very well-capitalized and has the resources to pay claims and respond quickly to impacted communities, if Irene were to cause damage along the Atlantic coastline."
As the largest provider of homeowners' insurance in the Carolinas and Georgia, State Farm would likely incur most losses should Irene make landfall. In the commercial space,
AIG
(AIG)
is the largest insurer in Georgia and South Carolina, and is second in South Carolina and Florida.
State Farm,
Travelers Companies
(TRV)
, Liberty Mutual, Nationwide Mutual and Florida's Citizens Property Insurance also have significant exposures in the four states that could be affected.