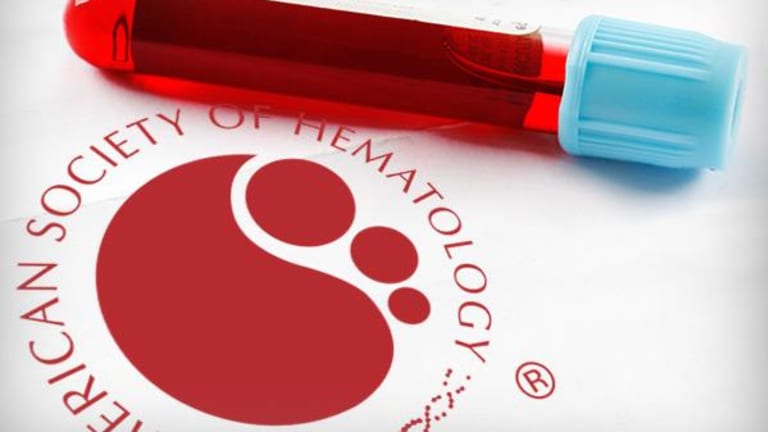 Human Blood Substitutes, Once Dead, Now Resuscitated
A nanotechnology derived artificial red blood cell could be used in life-saving situations like trauma accidents or the battlefield where donated blood is unavailable.
For decades, scientists have tried unsuccessfully to create an artificial molecule that emulates the oxygen-carrying function of human red blood cells.
In the early and mid-2000s, a stream of companies -- among them Biopure, Alliance Pharmaceuticals, Northfield Labs and even Baxter -- tested "human blood substitutes" for use in life-saving situations like trauma accidents or the battlefield where donated blood was unavailable. These efforts failed due to oxygen delivery and safety problems. After the blowups, there was little money to invest in new blood substitutes. The field was largely abandoned.
Today, a group of researchers led by Dr. Allan Doctor, a physician and transfusion medicine specialist at Washington University in Saint Louis, are trying to (pardon the pun) resuscitate blood substitutes with a new nanotechnology-based, artificial red blood cell that very early animal studies suggest may overcome the problems that killed off older products.
The donut-shaped artificial cells, called ErythroMer, are one-fiftieth the size of human red blood cells. A special lining and control system tied to changes in blood Ph allows Erythromer to grab onto oxygen in the lungs and then dispense the oxygen in tissues where it is needed.
The new artificial cells are also designed to sidestep problems with vasoconstriction, or narrowing of blood vessels. Vasoconstriction caused by older human blood substitutes led to increases in blood pressure, heart attacks and kidney problems.
Erythromer is freeze dried and reconstituted with water when needed. It can also be stored at room temperature. The formulation makes it ideal for military and civilian trauma personnel.
Doctor and his colleagues are presenting this weekend some promising, proof-of-concept data on Erythromer from mouse and rat studies at the American Society of Hematology annual meeting.
"The design of Erythromer is focused on surmounting the barriers that prevented progress with or stopped other blood substitutes in their tracks," said Doctor. "We may find new barriers and obviously we don't know what those are yet, but I think we've hurdled the two main barriers, which are vasospasm and oxygen release."
Last January, Doctor formed a new company, Kalocyte, to advance development of Erythromer. Academic research grants have funded Kalyocyte's animal research and formulation work to date. The company is in the process of applying for additional funding from the Department of Defense, which if granted, will finance new studies in larger animals and additional work to better understand Erythromer's safety and how the product is cleared from the body.Last January, they formed a new company, Kalocyte, to advance development of Erythromer. To date, Kalocyte has been funded by small academic and government grants.
The safety problems encountered by preceeding blood substitutes still hang over Kalocyte's development of Erythromer.
"It's going to be a very challenging regulatory process even if we demonstate that we solved past problems," said Doctor. "There is a clear memory for the major investment that people put into in the blood substitutes and nothing came from them."
Moving Erythromer into human clinical trials is still 8-10 years away, said Doctor.
Adam Feuerstein writes regularly for TheStreet. In keeping with company editorial policy, he doesn't own or short individual stocks, although he owns stock in TheStreet. He also doesn't invest in hedge funds or other private investment partnerships. Feuerstein appreciates your feedback; click here to send him an email.