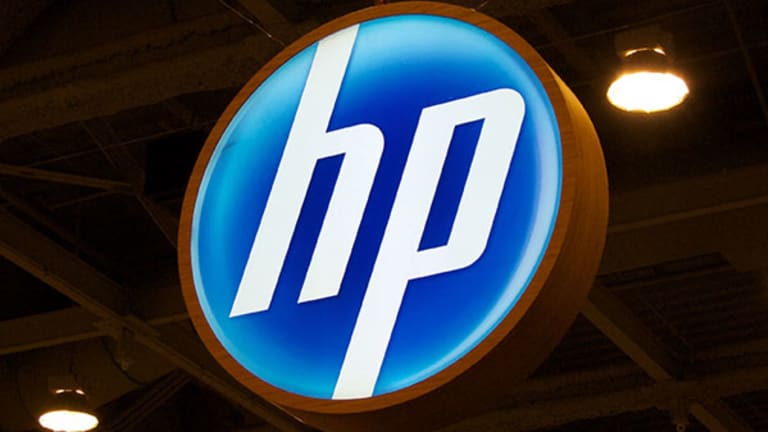 HP's Earnings Show the PC Market Is Finally Starting to Recover
With both consumer and business demand perking up, conditions look a lot better than they did 12 months ago.
With both consumer and business demand perking up, conditions look a lot better than they did 12 months ago.
Prior to HP Inc's (HPQ) - Get ReportJanuary quarter earnings report, there were already plenty of signs that the hard-luck PC market was beginning to stabilize. Shipment estimates from major research firms, as well as earnings reports from the likes of Microsoft (MSFT) - Get Report, Intel (INTC) - Get Report, AMD (AMD) - Get Report , Seagate (STX) - Get Reportand Western Digital (WDC) - Get Report, pointed to a market whose sales declines were narrowing considerably from the steep levels seen during the first half of 2016.
HP's numbers went beyond that, however. They suggest the steady arrival of compelling new hardware and form factors, together with an aging installed base and favorable annual comparisons, is positioning the PC industry to deliver positive growth over the near-term.
HP Inc., which contains the former Hewlett-Packard's PC and printing businesses, reported fiscal first quarter revenue of $12.68 billion (up 4% annually) and adjusted EPS of $0.38. The former trounced a consensus analyst estimate of $11.83 billion, while the latter slightly beat a $0.37 consensus.
HP also guided for second quarter EPS of $0.37 to $0.40, in line with a $0.38 pre-earnings consensus. Fiscal 2017 (ends in October) EPS guidance of $1.55 to $1.65 was reiterated.
Shares rose 8.6% to $17.60 on Thursday, hitting their highest levels since the old HP broke up in late 2015.
The stellar performance of HP's Personal Systems (PC) unit is taking the spotlight. Personal Systems revenue rose 10% annually to $8.2 billion. That easily beat a $7.5 billion consensus, with growth accelerating from the October quarter's 4%. With cost cuts helping, the segment's operating profit jumped 37% to $313 million; it fell 10% on a sequential basis, with forex and higher component prices acting as headwinds.
Business PC sales rose a healthy 7%, and consumer PC sales, hit hard for years by the pressure smartphone and (to a lesser extent) tablet usage have placed on upgrade rates, jumped 15%. Notebook sales grew 12%, while desktop sales were flat.
HP's beleaguered Printing unit didn't fare as well, with sales dropping 3% to $4.5 billion. But that was still slightly better than a $4.4 billion consensus, and the annual decline narrowed from the October quarter's 8%.
Operating profit fell 10% to $716 million; a 3% drop in high-margin supplies revenue weighed, as did a mix shift towards lower-margin consumer printers (units up 7%) relative to business printers (units up 2%). Printing is still staring at a long-term decline as more and more documents and photos are shared online and/or viewed on mobile devices, but HP is partly offsetting this for now with share gains. On its earnings call, HP mentioned it picked up share in multi-function printer (MFP) market for the 19th straight quarter, and made its first 3D printer shipments.
One of my takeaways from attending CES was that there was an air of cautious optimism among PC makers that newer devices -- versatile notebook/tablet convertibles, powerful gaming desktops and notebooks, eye-catching thin-and-light notebooks with solid-state drives -- were finally lifting consumer demand. HP, which has seen good reviews for its high-end Spectre, Envy and Omen notebooks, certainly hasn't been caught off-guard by the trend.
And on the enterprise front, PC upgrade cycles are still a real thing, even if they've become longer in duration for some businesses. Tablets (excluding convertibles) aren't close to replacing PCs as the primary computing device for the average office worker, and Microsoft and Intel's efforts to enable business-friendly Windows 10 features that can only be obtained on systems running newer Intel processors seems to be providing a boost.
Still, it would be a mistake to assume the PC market in general is doing as well as HP is. The top-3 Windows PC makers -- Lenovo, HP and Dell -- have been grabbing share for some time from rivals with less scale and smaller R&D budgets. This especially seems to hold in the Windows notebook market, where the top players have gotten very good at churning out sleek systems featuring quality materials and specs, long battery lives and sub-$1,000 price points.
But nonetheless, the fact that the world's second-biggest PC maker, one estimated to have over a fifth of the global market, grew its PC division sales by 10% in its most recent quarter, says volumes about how much better industry conditions look relative to 12 months ago. It would be mistaken to assume the good times will last forever, but there is a real possibility that PC shipment growth could be positive this year.
And considering how many investors have assumed PC sales are set for a perpetual long-term decline, that would be very welcome news for both HP and a slew of other industry names.