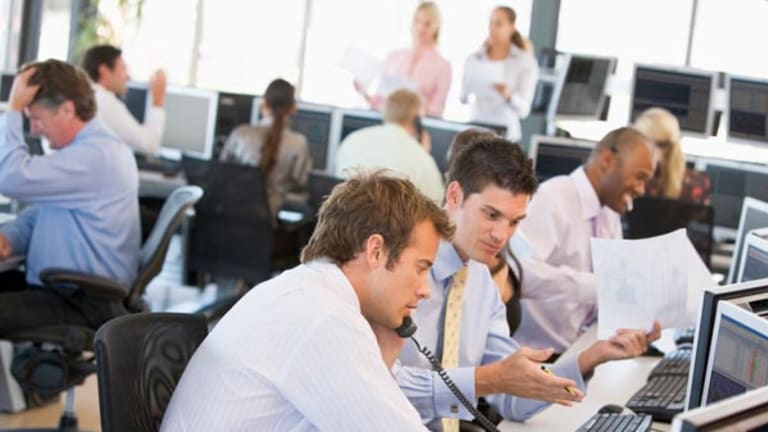 HP Boosts Dividend by 10%: Hot Trends
Hewlett-Packard announces a 10% increase in its quarterly dividend, raising it to 14.52 cents from 13.2 cents.
NEW YORK (
) -- Popular searches on the Internet include
Hewlett-Packard
(HPQ) - Get Free Report
after the company announced a 10% increase in its quarterly dividend.
The company raised its dividend to 14.52 cents from 13.2 cents. It will go into effect with the next dividend declaration, which is expected to be in May.
HP's previously announced dividend payable on April 3, for stockholders of record on March 13, won't be increased. That dividend will remain at 13.2 cents a share.
HP has about 2 billion shares of common stock outstanding.
Despite calls to oust some of the company's directors by two shareholder advisory services, HP shareholders re-elected all the directors on Wednesday at the company's annual meeting.
AstraZeneca
(AZN) - Get Free Report
is trending as the drugmaker announced it will cut an additional 2,300 jobs.
The company said the cuts will take place among its sales representatives. They come on top of 1,600 jobs the company announced it would eliminate in research and development on March 18.
AstraZeneca said it expects to incur $2.3 billion in one-time restructuring charges. It anticipates $800 million in cost savings per year after 2016.
The company also plans to narrow its drug research focus, concentrating on respiratory, inflammation and autoimmune diseases, cardiovascular and metabolic illnesses and cancer.
Lufthansa
is another popular search. The airline canceled nearly 40% of its flights on Thursday as its staff went on strike.
German union Verdi called on 33,000 Lufthansa workers to go on strike ahead of wage talks. The strike is expected to last for about five hours, but has already resulted in the cancellation of nearly 700 flights.
Verdi is calling for a 5.2% wage increase over the next year for employees. It also wants Lufthansa to commit to safeguarding jobs. Lufthansa has called for a two-year pay freeze until January 2015 and the extension of the work week by an hour, which the union opposes.
Lufthansa is already cutting 3,500 jobs as it seeks to cut costs and improve earnings.
The chatter on Main Street (a.k.a. Google, Yahoo! and other search sites) is always of interest to investors on Wall Street. Thus, each day, TheStreet compiles the stories that are trending on the Web, and highlights the news that could make stocks move.
-- Written by Brittany Umar
.
Brittany joined TheStreet.com TV in November 2006 after completing a degree in Journalism and Media Studies at Rutgers College. Previously, Brittany interned at the local ABC affiliate in New York City WABC-TV 7 where she helped research and produce On Your Side, a popular consumer advocacy segment.