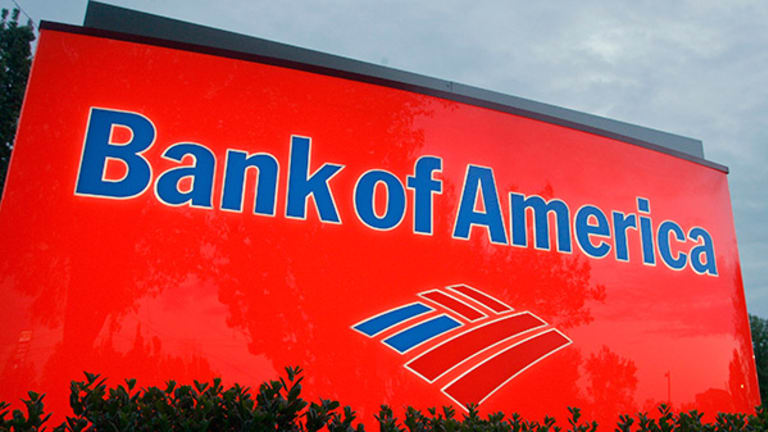 How to Trade Today's Most Active Stocks -- Twitter, Bank of America, LendingClub
Here's a technical look at how to trade some of the most active stocks on the market right now.
Put down the 10-K filings and the stock screeners. It's time to take a break from the traditional methods of generating investment ideas. Instead, let the crowd do it for you.
From hedge funds to individual investors, scores of market participants are turning to social media to figure out which stocks are worth watching. It's a concept that's known as "crowdsourcing," and it uses the masses to identify emerging trends in the market.
Crowdsourcing has long been a popular tool for the advertising industry, but it also makes a lot of sense as an investment tool. After all, the market is completely driven by the supply and demand, so it can be valuable to see what names are trending among the crowd.
While some fund managers are already trying to leverage social media resources like Twitter to find algorithmic trading opportunities, for most investors, crowdsourcing works best as a starting point for investors who want a starting point in their analysis.
So, today, we'll leverage the power of the crowd to take a look at some of the most active stocks on the market.
Bank of America
Nearest Resistance: $18
Nearest Support: $16.50
Catalyst: Technical setup
Leading things off on Monday is $173 billion banking giant Bank of America (BAC) - Get Bank of America Corp Report. BofA is up 2.8% as of this writing, rallying hard thanks to the combination of a bullish technical setup and broad market strength as the S&P 500 breaks free of its longest-lasting losing streak in 36 years. Bank of America has been in a well-defined uptrend since shares bottomed back at the end of the summer, and today's big up-move comes as this stock tests trendline support for the fifth time in the intervening months. From here, Bank of America is testing October's highs at $17. If cleared, the next potential pausing point on the way up comes in at BofA's 52-week highs around $18.
iShares MSCI Emerging Markets ETF
Nearest Resistance: $38
Nearest Support: $36
Catalyst: Technical setup
Another big-volume move is coming from the iShares MSCI Emerging Markets ETF (EEM) - Get iShares MSCI Emerging Markets ETF Report, an exchange-traded fund that's tipped the scales as one of the most heavily traded issues on the NYSE in recent sessions. EEM is another trade that's happening thanks to a combination of a significant broad market rebound syncing up with a technical price floor. EEM's uptrend since the start of 2016 is providing the springboard for shares here. This stock is catching a bid at $36 support. Now looks like an attractive buying opportunity in EEM from a risk/reward standpoint.
VanEck Vectors Gold Miners ETF
Nearest Resistance: $25
Nearest Support: $21
Catalyst: Technical setup
The VanEck Vectors Gold Miners ETF (GDX) - Get VanEck Vectors Gold Miners ETF Report is another ETF that's seeing enormous trading volume for macro reasons on Monday. The broad market rebound in stocks is fueling a hard correction in "flight to safety" assets like gold, a drop that's being felt even harder in gold mining stocks, which effectively act like leveraged bets on spot gold prices. The selloff in GDX isn't surprising from a technical standpoint. This fund violated an outstanding uptrend back in August, and shares have been selling off in a well-defined downtrend ever since. Today's 5% drop in GDX comes just as shares bounce off of trendline resistance at $25.
iPath S&P 500 VIX Short-Term Futures ETN
Nearest Resistance: N/A
Nearest Support: N/A
Catalyst: S&P rally
It shouldn't come as a big surprise that the iPath S&P 500 VIX Short-Term Futures ETN (VXX) - Get iPath Series B S&P 500 VIX Short-Term Futures ETN Reportis another of the biggest-volume issues on the NYSE on Monday, thanks to the big macro moves happening in the rest of the stock market. VXX has been rebounding as the S&P's selloff dragged stock prices lower, and now this exchange-traded note is rolling over about 10% as buyers step back into stocks and perceived risk pulls back from the market. Long term, the overall trend in VXX is pretty unmistakable: implied volatility has been in free fall all year long.
An important note about this exchange-traded note is the fact that VXX doesn't have conventional support and resistance levels like a normal stock. Since the price action in VXX is determined by a statistical formula, not directly supply and demand from market participants, it's important not to try to use conventional technical tools on this unique exchange-traded note. But, as long as the uptrend in the S&P remains intact, you don't want to own VXX.
Twitter
Nearest Resistance: $21
Nearest Support: $18
Catalyst: Technical setup
Social media stock Twitter (TWTR) - Get Twitter, Inc. Reportis trying to stage a rebound of its own on Monday, up almost 3% on big volume as of this writing in an up-move fueled by the broad market rally. Twitter's big jump is primarily technical here: shares have been constricting in a pretty well-defined ascending triangle pattern, following a breakdown from the uptrend that had been propelling shares higher from their early-summer lows. Now, a breakout above $18 resistance signals a potential near-term bottom in Twitter. Anyone who decides to pull the trigger on this trade here should consider parking a protective stop on the other side of $17 support.
LendingClub

Nearest Resistance: $7
Nearest Support: $5
Catalyst: Third-quarter earnings
LendingClub (LC) - Get LendingClub Corp Reportis seeing some huge volume on Monday, up about 18% following better-than-expected third-quarter earnings numbers. LendingClub reported a loss of 4 cents per share for the quarter, excluding one-time items, less bad than the 6.4-cent loss that Wall Street was expecting. At the same time, a $1.3 billion loan purchasing program from National Bank of Canada is ramping up investors' comfort in LendingClub's loan book today.
Technically speaking, LendingClub actually looks pretty attractive here. Shares bottomed back in May, and they've been trending higher ever since. The uptrend has provided traders with a well-defined range to buy shares of LC; every test of the bottom of the uptrending channel on this stock's chart has been an attractive opportunity to be a buyer.
Despite the size of Monday's rally, there's still room for LendingClub to appreciate within the price channel.
First Data
Nearest Resistance: $18
Nearest Support: $14.50
Catalyst: Q3 Earnings
Finally, electronic payments company First Data (FDC) - Get First Data Corporation Class A Reportis getting a 13% big-volume pop on Monday, rallying after posting its third-quarter earnings results to Wall Street. First Data reported an adjusted profit of 34 cents per share, a result that was more or less in line with analysts' expectations, but that reflected a strong growth rate on increased card transactions. As solid as the fundamentals were for the quarter, it's First Data's price chart that investors should be paying attention to.
That's because, from a technical standpoint, First Data is testing breakout territory on Monday. First Data has been forming a textbook example of an ascending triangle pattern since August, and shares are breaking out above $14.50 resistance following today's earnings news. That breakout, if confirmed with today's close, clears the way for a return to prior highs just below $18.
This article is commentary by an independent contributor. At the time of publication, the author held no positions in the stocks mentioned.