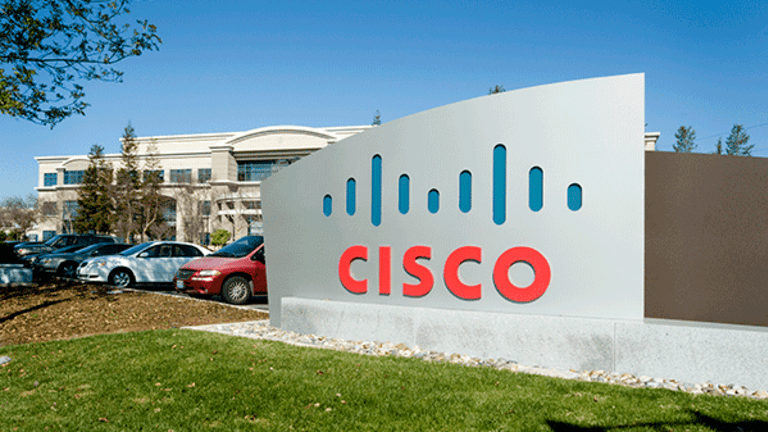 How to Trade the Week's Most Active Stocks
Here's a technical look at how to trade some of the most active stocks on the market right now.
Put down the 10-K filings and the stock screeners. It's time to take a break from the traditional methods of generating investment ideas. Instead, let the crowd do it for you.
From hedge funds to individual investors, scores of market participants are turning to social media to figure out which stocks are worth watching. It's a concept that's known as "crowdsourcing," and it uses the masses to identify emerging trends in the market.
Crowdsourcing has long been a popular tool for the advertising industry, but it also makes a lot of sense as an investment tool. After all, the market is completely driven by the supply and demand, so it can be valuable to see what names are trending among the crowd.
While some fund managers are already trying to leverage social media resources like Twitter to find algorithmic trading opportunities, for most investors, crowdsourcing works best as a starting point for investors who want a starting point in their analysis.
So, today, we'll leverage the power of the crowd to take a look at some of the most active stocks on the market...
iShares MSCI Emerging Markets ETF
Nearest Resistance: $37
Nearest Support: $34
Catalyst: Technical Setup
Emerging markets ended the week with plenty of investor attention, the iShares MSCI Emerging Markets ETF (EEM) ending Friday's session as one of the most actively-traded names on the NYSE. Besides the macro headlines putting investor eyes on EEM following this month's election results, the technical price action is another big factor in play this week. While EEM violated its long-term uptrend last week, the big ETF is catching a bid at newfound $34 support. At this point, it's still a little early to dive into a buy in EEM, but a sustained push through $35 would tip the risk/reward in favor of more upside in the week ahead.
Cisco Systems
Nearest Resistance: $32
Nearest Support: $30
Catalyst: Post-Earnings Bounce
Cisco Systems (CSCO) was a big-volume tech trade this past week, following the firm's fiscal first quarter earnings call on November 16. While shares dropped on the earnings results, tumbling almost 5% on Thursday, they've caught a bid in the sessions since, holding onto the uptrend that's been in place since Cisco initially rallied on second quarter earnings results back in mid-February. In short, that means Cisco is still a "buy the dips stock" this fall. And Friday's 0.43% big-volume bounce looks like another buyable dip on the way up. If you decide to buy Cisco here, it makes sense to park a stop below trendline support at $30.
Gap Inc.
Nearest Resistance: $32
Nearest Support: $24
Catalyst: Q3 Earnings
Apparel retailer Gap Inc. (GPS) sold off hard on Friday, tumbling 16.6% by the time the closing bell finished the week's trading. The catalyst behind Gap's selling was its third quarter earnings call - while profits for the period came in-line with expectations at 60 cents per share, concerns over weak growth numbers and a series of analyst downgrades offset the profit result.
The good news is that Gap's selloff doesn't look quite as bad in context. Gap has been in an uptrend since May, bouncing higher in a wide-ranging channel that's still intact here despite the drop in shares. Gap could continue to correct down to support at $24 without changing its upward price trajectory, a fact that likely comes as some comfort to investors spooked by Friday's drop. Buyers should wait for Gap to actually reverse higher before trying to find a buying opportunity in this stock...
DryShips Inc.
Nearest Resistance: $50
Nearest Support: $10
Catalyst: Short Squeeze
The saga continues in shares of micro-cap sea freight stock DryShips (DRYS) . Shares rallied 7.3% during Friday's session, closing an extremely volatile week that saw DryShips rally as much as 610% from last Friday's closing price thanks to a high-profile short squeeze. Despite the fact that DryShips sports a minuscule market capitalization, it managed to tip the scales as one of the most actively traded stocks on the NASDAQ all week long.
A short squeeze is a buying frenzy that can erupt when a heavily-shorted stock begins to move higher, sending short sellers buying shares to cover their positions, and sparking a positive feedback loop that sends the stock price rocketing higher. While DryShips corrected hard on Thursday, it's still up considerably from its lows in early November. That said, DRYS is likely to remain exceptionally volatile for the rest of the month; investors should avoid the temptation to try and trade it.
Marvell Technology Group Ltd.
Nearest Resistance: N/A
Nearest Support: $13.50
Catalyst: Q3 Earnings
Marvell Technology Group Ltd. (MRVL) ended the week on a high note, rallying nearly 11% Friday on the heels of positive earnings results released after the bell Thursday. Marvell reported adjusted third quarter profits of 20 cents per share, besting the 12-cent earnings that Wall Street analysts were expecting, on average. Marvell also expects fourth quarter profits to come in between 17 cents and 21 cents per share, a forecast that tops the 13-cent average estimate for the fourth quarter.
The rally in Marvell is shoving shares into breakout mode. This stock had been looking appealing in the long-term, forming a textbook example of an ascending triangle pattern with $13.50 as an upside trigger level. With shares well above that $13.50 line in the sand following earnings, higher ground still looks like the likely outcome for Marvell as we head into the final stretch of the year. If you decide to be a buyer here, consider parking a stop on the other side or MRVL's most recent swing low at $12.50.
Nuance Communications
Nearest Resistance: $17.50
Nearest Support: $14
Catalyst: Q4 Earnings
Mid-cap voice recognition software company Nuance Communications (NUAN) finished the week on a high note, climbing 8.75% higher on the heels of positive fourth quarter earnings results. Nuance posted adjusted profits of 41 cents per share, coming in slightly ahead of the 39.4-cent average best guess from analysts. Guidance for the quarter ahead also came in ahead of expectations, helping to drive the buying last week.
Nuance had been in a well-defined downtrend for much of the past year, but shares finally broke free of that bearish price trend this month. At this point, it's a little too early to trade the trend change in Nuance - wait for shares to establish some semblance of direction here following Friday's big gap higher before you buy it.
United States Oil Fund
Nearest Resistance: $14
Nearest Support: $10
Catalyst: Technical Setup
Finally, the United States Oil Fund (USO) finished Friday off on a high note, climbing almost 2% higher over the course of the session. USO is investors' go-to way to play spot oil prices, and that's made it a consistently high-volume ETF over the last several months. The long-term technical trajectory in USO hasn't changed, however. Long-term, USO has been in a well-defined uptrend since January, and this oil ETF is bouncing higher off of trendline support for a fifth time here. For that reason, Monday looks like a good opportunity to buy a position in USO as investors bet on a holiday season rebound in energy prices.
No positions.