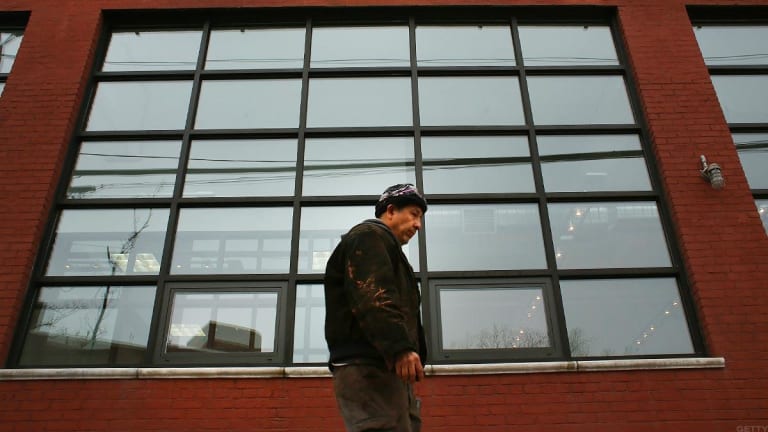 How to Trade Tesla After the Stock's Big Plunge
Trading Tesla? Get a look at the updated technical outlook.
It's getting ugly.
Despite hitting its Model 3 production goal of 5,000 units per week by the end of June -- something many people didn't expect -- shares of Tesla Inc.  (TSLA) have been plunging.
Yep, you read that right. The stock has been downright terrible, falling about 9% from its close on Friday, June 29. However, it's been far worse from peak to trough. On Monday, July 2, Tesla stock initially popped to about $365, only to tumble below $300, albeit briefly, during the holiday-shortened trading week.
It reminds me of the old insider information saying. Short of an obvious deal or M&A agreement, if traders had the information in front of them they wouldn't know whether the stock would go up or down on the news.
More on Tesla's Future From TheStreet
Tesla's reaction fits that saying. Most would have bet that Tesla would go higher on the news that it finally delivered on one of its production estimates. Some may say this was a sell-the-news event. Apparently it was, but I'm surprised as so many seemed to think Tesla wouldn't deliver. Shares were also off the recent highs, meaning expectations were not sky-high going into the event.
We now have CEO Elon Musk picking fights with the press, as the CEO has to be frustrated with the stock's performance. He taunted shorts ahead of the news and put his money where his mouth was by purchasing stock twice in the last two months.
So what do the charts say now?
Tesla stock has become substantially more bearish in just a few days. Now below all three major moving averages and below its prior downtrend line (purple line on the chart), the stock doesn't look pretty. In June we said that should this level give way the $300 to $310 level was the next line in the sand. We are there now, with Tesla actually find some support near $300.
The $360 level continues to act as resistance. While that mark isn't close to current levels, Tesla stock has proven that it doesn't take long to get a move on. Bears will want to keep Tesla below this level, while bulls will want to push it above that mark and would no doubt try to ignite a short squeeze.
In the short-term though, there are still major areas to watch. The first is $300 to $310. If this level gives way, the bears will be in full control. This will require the bulls to lose confidence and throw in the towel, given that Tesla isn't exactly easy to short right now with a 30% short interest.
If this level break though, it will thrust Tesla below key support and below the recently formed trend-line support (drawn in blue). Should it do so, the recent lows near $275 and $250 are back in the cards.
Further, will the original downtrend line (in purple) act as resistance again? If it does, Tesla could have trouble rallying. Above this level though and the $360 mark is back on the table. To keep it simple, watch the $330 level on the upside and $300 on the way down. 
This article is commentary by an independent contributor. At the time of publication, the author had no positions in the stocks mentioned.