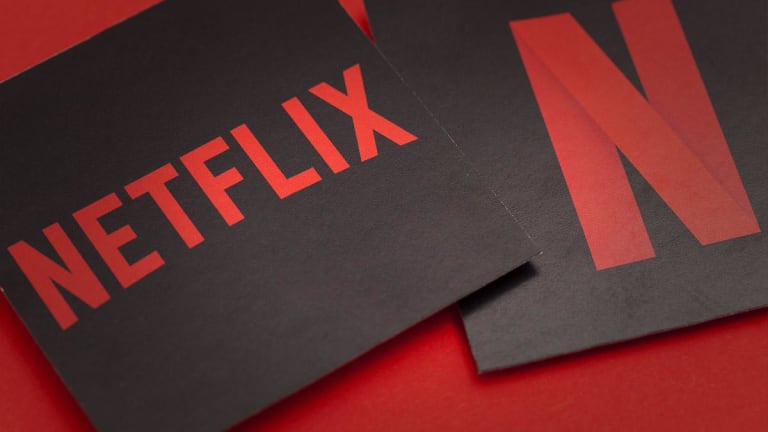 How to Trade Netflix Post-Earnings
Netflix stock price could go in either direction Thursday. Here are the levels to buy and sell the stock.
Netflix  (NFLX) - Get Report  stock was as low as $327.50 in after-hours trading on Tuesday, which was an opportunity to buy it within its buy zone of $331.02 to $327.12. To take advantage of earnings volatility, you must be willing and able to trade following a stock's earnings report.
April 19 is Good Friday, so Thursday is the last U.S. market day of this week. If Netflix closes below its five-week modified moving average at $253.59, the weekly chart will be negative as a signal to reduce holdings.
Soon after Netflix reported its first-quarter earnings, the stock traded as low as $327.50 between its monthly and semiannual value levels at $331.02 and $327.12 -- a buying opportunity on downside volatility. Before Netflix reported earnings, I wrote "How to Trade Netflix Given Competition From Disney."
The downside knee-jerk reaction right after the release of earnings was due to weaker-than-expected guidance. This guidance was rightfully ignored by Wall Street as it was a simple miss on subscriber growth estimates. Netflix called for subscriber growth of 5 million instead of analysts' estimates of about 5.5 million.
The rebound was based upon actual performance as Netflix added 9.6 million paid subscribers in the first quarter beating Wall Street guidance of 8.9 million. This is always the main metric to track. The stock traded as high as $368.76 on Wednesday, April 17. Here's a link to 10 key points from the earnings report.
Four Wall Street analysts chime in here. Three are bullish and one is bearish. The price targets for the bulls range are from $425 to $480. The bear's price target is $183. If the stock closes above $253.77 Thursday, my price target is its quarterly risky level at $422.06.
The Daily Chart for Netflix
Courtesy of Refinitiv XENITH
This daily chart for Netflix does not include the April 16 after-hours low of $327.50. When you look at the chart, please observe that if all post-earnings trades were on the chart, this low provided a buying opportunity between its monthly and semiannual value levels at $331.02 and $327.12, respectively. Remember that the 2019 rally for Netflix began with a "key reversal" on Dec. 26. Also remember that the Dec. 31 and March 29 closes were inputs to my proprietary analytics. These resulted in annual and semiannual levels at $217.12 and $327.12 as the year began, and monthly and quarterly levels at $331.03 and $422.06 for April and the second quarter, respectively.
The Weekly Chart for Netflix
Courtesy of Refinitiv XENITH
The weekly chart for Netflix will become negative given a close Thursday below its five-week modified moving average of $353.59. If the close is above $353.59 the weekly chart will remain neutral. The stock is well above its 200-week simple moving average or "reversion to the mean" at $195.65. The 12x3x3 weekly slow stochastic reading is projected to decline to 72.95 this week down from 78.28 on April 12.
Trading Strategy: Buy weakness to its monthly and semiannual value levels at $331.02 and $327.12, respectively. Reduce holdings given a close today below $253.59.
How to use my value levels and risky levels:
Value levels and risky levels are based on the last nine weekly, monthly, quarterly, semiannual and annual closes. The first set of levels were based on the closes on Dec. 31. The original semiannual and annual levels remain in play. The weekly level changes each week; the monthly level was changed at the end of January, February and March. The quarterly level was changed at the end of March. My theory is that nine years of volatility between closes are enough to assume that all possible bullish or bearish events for the stock are factored in already. To capture share price volatility, investors should buy on weakness to a value level and reduce holdings on strength to a risky level. A pivot is a value level or risky level that was violated within its time horizon. Pivots act as magnets that have a high probability of being tested again before its time horizon expires.
Disclosure: The author has no positions in any stocks mentioned and no plans to initiate any positions within the next 72 hours.