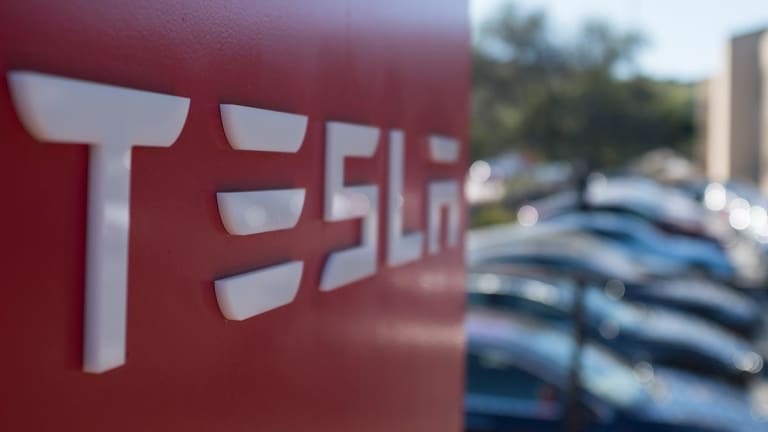 How to Trade the Suddenly Red-Hot Tesla Stock
Despite the headlines, Tesla stock has actually been trading pretty well lately. Here's the latest updates on its technical outlook.
No drama, no worries?
That's what it seems to be with Tesla (TSLA) , now that the company has made its way through a headline-filled six weeks following its early August earnings release.
As the news has quieted, shares of Tesla have been creeping higher. That should give bulls some confidence as Tesla stock has quickly gotten back above the psychologically important $300 level.
The question now is, can it stay above it?
For all the headaches, chaos and confusion around Tesla's fundamentals, its charts are actually pretty disciplined from a technical perspective. Meaning that, while it's a volatile name, it obeys levels, moving averages and various support/resistance zones pretty consistently.
That gives us confidence in what shares are doing now.
After the stock's big gap down on Sept. 9, Tesla dropped to the low $250's and bounced. That's not too surprising, given how the stock traded in early April. That creates an extreme downside level of support near $252.50 and creates a shallow uptrend level.
However, unlike the April lows, Tesla's decline in September was bid up almost instantly. Then, shares quickly powered up to and through the $300 mark. For months now, we have pointed out that the $300 to $310 level is significant for Tesla, for both support and resistance.
In that zone now, it's imperative that we stay above this $300 mark. A break below will likely send shares back down to the 20-day moving average, at the very least. It could run into resistance soon, though, with the 50-day moving average at $312, the 100-day at $313 and the 200-day at $316. Making matters worse, there's a notable downtrend line that comes into the picture just under $320.
So while the $300 to $310 range is significant, Tesla stock will have plenty of hurdles to clear in the $310 to $320 range.
The good news? If it can do so, there are "air pockets" that it can run higher to. Specifically, there's a gap near $333 and another near $345 that Tesla stock could run to, while an extended run could take it to $360.
Also worth pointing out is that, on the weekly chart shown below, the 200-week simple moving average continues to act as strong support. So those looking at a longer time frame should keep this level in mind. A close below this mark would likely come amid a significant decline in investor sentiment, while also creating some critical technical damage.
This article is commentary by an independent contributor. At the time of publication, the author had no positions in the stocks mentioned.