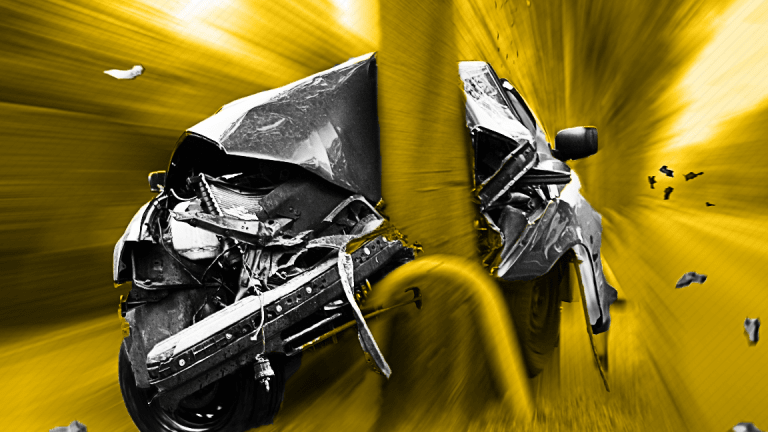 How to Trade GM and Ford After Latest Trade Truce
General Motors and Ford are declining even after the latest trade truce news. When will support come into play?
Investors are hesitating to push stocks higher Tuesday on skepticism around the apparent trade truce between the U.S. and China that was reportedly agreed upon during the G-20 Summit over the weekend.
A number of auto stocks caught a big lift Monday after President Trump announced China would relax its auto tariffs, (these three are the biggest beneficiaries). While Ford Motor (F) - Get Report and General Motors (GM) - Get Report rallied on the news, they're not big winners on that news alone, because they build most of their cars bound for Chinese consumers in China.
That said, they each turned in better-than-expected earnings results in October and have been edging higher ever since. I guess that's what happens when the world isn't ending after all, and stocks trade with single-digit P/E ratios and swollen dividend yields. After these sizable rallies, though, investors are worried about getting in only to see the air come out of Ford and GM again. With that in mind, what do the charts look like?
Trading GM Stock
We're stretching the chart a bit by looking at an 18-month daily, but it best highlights the levels we're looking for. Nearly hitting $40 Monday morning, GM stock is quickly pulling back.
Shares have been rallying nicely ever since the automaker reported earnings back in late October, where shares gapped up sub-$34 to more than $36. After some consolidation, shares again jumped on GM's recently announced restructuring plans, something President Trump did not care for. We're now back over the 200-day moving average, as well as the 50-day and 100-day moving averages.
With shares falling, bulls will want to see the 200-day moving average at $36.85 hold as support. If it doesn't, a decline to $35 is possible. I consider this level significant, while the 50-day moving average is a must-hold mark for me. Below that and GM can go notably lower.
If the 200-day holds, a retest of the December highs are possible.
Trading Ford Stock
Flipping to GM's cross-town rival, Ford has been in a world of hurt so far this year. Still down more than 18% for 2018, Ford bulls would love nothing more than a strong finish to the year.
Can it happen, though? We're seeing former support near $9.75 acting as resistance, something that's been evident since August. For Ford to gain any meaningful upside -- in December and beyond -- it needs to clear this hurdle. Preferably, the stock needs to get back to double digits.
Currently, shares are clinging to the 100-day moving average as support. I suspect if the broader markets come under pressure, so too will Ford. Despite it's 6.4% dividend yield, it hasn't exactly been a beacon of safety for investors this year. Should it lose the 100-day, look for a test of the 50-day down near $9.10. Below there and things get iffy.
If investors are thinking about trading other automakers, here's TheStreet's roadmap on Tesla (TSLA) - Get Report . 
This article is commentary by an independent contributor. At the time of publication, the author had no positions in the stocks mentioned.