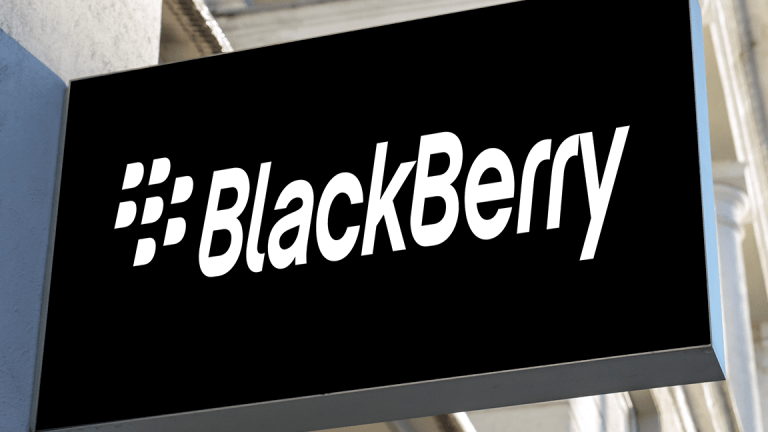 How to Trade BlackBerry Stock
Is it time to go long BlackBerry stock now? As long as $7 holds up, bulls are in luck.
Shares of BlackBerry (BB) - Get Report are trying to recover from the post-earnings drop they suffered Dec. 20. 
The stock initially rallied after the company beat on third-quarter earnings per share and revenue expectations. Further, management reiterated its full-year outlook, calling for 8% to 10% growth in software and services revenue, positive adjusted earnings and positive free-cash flow.
The company is on the mend and its shift toward a more favorable revenue mix has been promising for investors. However, the stock price hasn't been reflecting the optimism that many bulls have for BlackBerry's long-term outlook.
After the stock's post-earnings intra-day rally fizzled, shares tumbled in the following session on Friday, Dec. 21, before bottoming on Christmas Eve. Since then, BlackBerry stock has been digging itself out of the hole.
What will it take to get out?
BlackBerry's not exactly in a precarious situation in regards to its balance sheet, but it has struggled to consistently turn a profit. Investors want to see a continued acceleration in revenue growth, but profit and cash flow need to turn positive. Once BlackBerry starts to do that, its share price has plenty of upside.
The company's hope -- and investors' too -- is that its software and security businesses continue to gain market share and in turn, start to boost those two key metrics. Once BlackBerry closes on its $1.4 billion Cylance acquisition, it should help fuel even more growth, with the hope for add-on services and synergies with its existing business.
But until we see that acceleration take place, what do the charts say?
Trading BlackBerry Stock
Since hitting $14.50 a share in January, the stock has had a one-way ticket lower. It's now down more than 50% from its 2018 highs. That said, it's holding up over $7, a key support level dating back to the 2014 to 2016 period. Even BlackBerry's breakdown to nearly $6.50 still shows existing support.
Below $7 and below $6.50, BlackBerry stock would become concerning to me. But so long as these levels hold up, investors looking for a speculative long position may find it as an attractive target down near these levels. Simply put, the risk/reward is favorable because investors can limit the downside.
Should BlackBerry shift into rally mode, we could see a move back up toward $8. If it does, the stock will hit the 10-week moving average, as well as prior downtrend support. I would expect these levels to act as resistance, at least on the first test.
Above that, BlackBerry faces the $8.50 level as well as the 200-week moving average near $9.
This article is commentary by an independent contributor. At the time of publication, the author had no positions in the stocks mentioned.