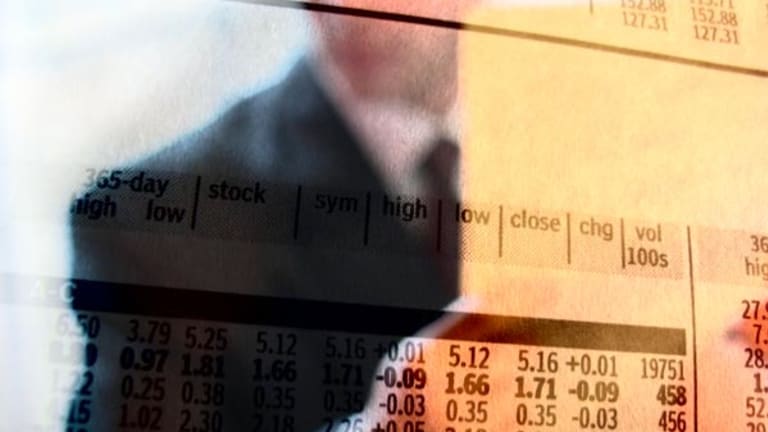 How to Throw a Holiday Party for Less
Party planners and savings experts provide simple ways to save time and money on holiday get-togethers.
NEW YORK (MainStreet) -- Do you typically avoid throwing a holiday bash with friends because of the time and money associated with entertaining? You might want to reconsider. You can actually plan a memorable holiday party without breaking the bank or making cuts on your guest list.
We talked to some party planners and savings experts to find out simple ways to save time and money on your holiday get-togethers.
Party planners and savings experts provide simple ways to save time and money on your holiday get-togethers.
Shop your cabinets
If you're on a tight budget, it's a good idea to work backward. Use what you already have in your cabinets to plan out the menu, instead of looking for recipes with lots of ingredients you'll have to buy.
"Draw inspiration from that can of black beans in your cupboard," says Shawn A. Rabideau,
and
party planning expert. He suggests turning it into a hummus that can be served as an appetizer.
When looking for plates, utensils and party decor, "see what you have in your attic or basement," he says. "It's all right to use things over and over again."
Let your guests pitch in
Keep in mind, you don't have to provide all of the food and drink on your own. Most people who attend a party want to bring something with them, whether it be a bottle of wine or a hostess gift, so don't be shy about specifying what you actually need them to make or buy for you.
"If your guests don't want to bring something, you really need to consider new friends," says Ruth Soukup, creator of
and
DealPro.
Have a soup party
Soups can be inexpensive and relatively easy to make, so in lieu of a seven-course dinner, Christopher Lowell, author of
The Hassle-Free Host
, suggests setting up a few soup stations around your house.
"You can do a seafood chowder, a split pea and a tomato bisque," he says. "Rent some mugs if you have to and serve some bread."
Lowell points out that soups can also be made in advance, which leaves you plenty of time to enjoy your own party.
Ditch the labels on your booze
To minimize alcohol expenses, create a single signature drink or serve mixes, such as pitchers of bloody mary or bowls sangria. Both can mask the taste of less-than-premium liquors.
"Punches are huge again," Lowell says. He adds that you can accommodate all party guests by keeping the punch nonalcoholic and moving your liquor into pitchers so guests can spike their drinks themselves. De-labeling the liquors will take the pressure off to break out the Grey Goose.
Don't scrub your walls ...
While it's a good idea to straighten up before your guests come over, you don't need to break out the heavy cleaning artillery until after they've gone for the evening.
"I rarely vacuum
before a party," Rabideau says. "You would only have to do it again once the party is over."
... Or bother decorating
Chances are, your house with its Christmas tree or Hanukkah lights is festive enough already.
"Allow that to be your decor," Rabideau says. He says food or liquor stations can be spruced up with a few stray ornaments from your tree or some pine cones from your backyard.
Don't stress about entertainment
Organizing a partywide Secret Santa or White Elephant may be off-putting to guests who can't afford to add another gift to their holiday shopping list, and there's really no need to spring for board games or hunt down a "Pin the Tail on Santa."
"All you really need is some great music," Lowell says.
"Let your guests mingle," Rabideau agrees. He also suggests facilitating conversations by introducing guests who you know have common interests or professions.
Instead, consider little extras
Determine your party budget, save in every way you can, and then, if there is anything left over (and you might surprise yourself once you start to get creative), use your extra cash to surprise your guests with something unique -- a babysitter or a visit from a professional Santa to entertain the kiddos, a bartender (try a local bartending school) to serve the drinks or perhaps some fun door prizes.
"One or two splurges here and there will leave an unforgettable impression, and your party will be the talk of the season," Soukup says.
Or Rabideau says you can "gift" your guests with a pair of slippers when they arrive and ask that they wear them while at the party. This serves as a nice party favor, but also spares your rugs from getting too muddied by the bad winter weather your guests might otherwise drag in.
Tasked with organizing a holiday get-together at work? We have eight tips that will ensure the
office festivities run smoothly
!
>To submit a news tip, email:
.
RELATED STORIES:
Cutting Costs on Kids Birthday Party
5 Things to Buy Now for the Holidays
10 Top Kids Toys for the Holidays
Follow
TheStreet
on
and become a fan on