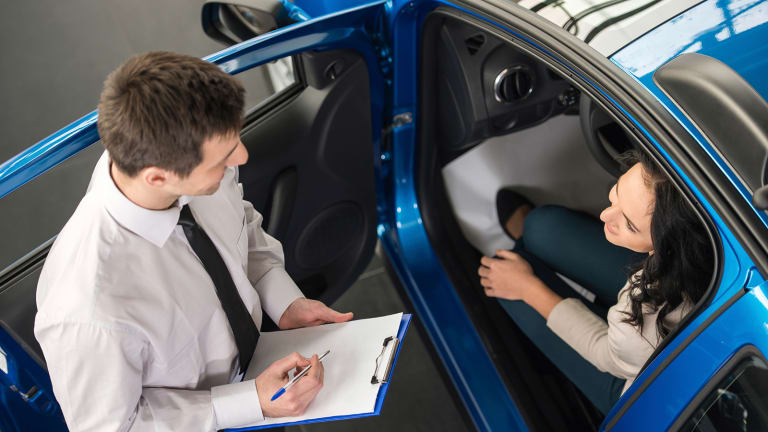 How to Shop Near-Record Deals on New Cars This Black Friday
Slower 2017 model year sales mean dealers will be serving up major savings to thin out their inventories and make room for 2018 models. Hope you're hungry for a new car this Thanksgiving.
Black Friday is known for serving up huge deals on electronics and toys - but what about brand new cars?
According to Edmunds, Black Friday is one of the biggest car shopping holidays of the year. The one-day retail marathon accounts for about 15% of all November car sales. This year, the deals are on track to stun.
"Incentives reached near-record levels in October, so we expect automakers to continue to sweeten savings as the year winds down," said Jessica Caldwell, director of industry analysis at Edmunds.
"With slower sales of 2017 model year vehicles, automakers and dealers are more likely to leverage fully the Black Friday holiday as an opportunity to thin bloated inventories and make room for 2018 models," Caldwell added.
Fighting the crowds should be at the top of shoppers' minds. Edmunds said dealership traffic roughly doubles during big holiday sales weekends such as Black Friday. Here's what you need to know before you head out.
Get a Head Start on Research.
Know what you're looking for and what you can afford before you head to the dealership. Edmunds suggests researching rebates and incentives in advance in order to ensure your dealer is giving you the best possible deal. It also doesn't hurt to call ahead and learn more about inventory and price quotes. If the dealer gives you an offer ahead of time, call other dealerships to see if they're willing to top it.
And buy yourself this Lambo.
Schedule an Early Test Drive.
You want to know if you like the feel of a car before you drive off the lot Black Friday. If your schedule allows, test drive early. If not, try to get in for a test drive as early as possible on the morning of Black Friday to beat the masses.
Sort Out Your Paperwork Beforehand.
Call the dealership where you plan to buy ahead of time to see if there's any paperwork that can be handled pre-Thanksgiving. On Black Friday, make sure you have every document you need - including a driver's license, insurance information and loan paperwork.
Read the Fine Print.
When negotiating a deal, Edmunds suggests ensuring you're talking about on-the-door terms, including interest rates, sales tax and other fees. If you want to drive a hard bargain, try negotiating the car's price more aggressively to offset the other aspects of the total price.
More of What's Trending on TheStreet: