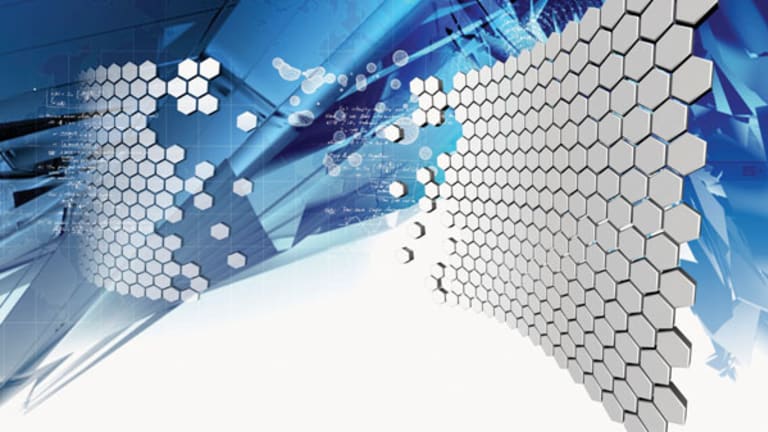 How to Prep for the Inevitable Bursting of the Biotech Stock Bubble
Traders need to be less cocky and more prepared for when stocks fall.
Traders need to be less cocky and more prepared for when stocks fall.
NEW YORK (
) -- Joseph Kennedy Sr. is said to have gotten out of the markets before the Wall Street crash of 1929 because a shoeshine boy gave him stock tips.
I'm reminded of this story today because the biotech bull market that began at the start of 2012 has traders feeling extra cocky and forgetful about the inevitable fact that stocks do go down. I see young, inexperienced traders starting their own paid subscription services to trade penny stocks like
Hemispherx Biopharma
(HEB)
and amateur investors publishing overly optimistic articles that can move biotech stocks like
Acadia Pharmaceuticals
(ACAD) - Get Report
or
Cyclacel Pharmaceuticals
(CYCC) - Get Report
20%-plus in a single day. People are becoming concerned if their stock does not move 5% up per day, posting messages like, "What's wrong with stock XYZ, it's only up 1% today?"
Like Kennedy, seasoned traders view this euphoria and hubris with alarm. Too many biotech traders are relatively new to the market, which means they've only been trading during this most recent bull cycle. To these newbies I offer the following advice: Recognize that we are in the midst of a biotech investing bubble. This doesn't mean you need to "pull a Kennedy" and get out of the market completely, but you should be prepared to shift trading strategies to maintain maximum profitability and protect profits.
The good times in the biotech sector may continue so take advantage while it lasts. But if you want to be a trader with longevity, you'll consider taking the following precautionary steps to insure against getting caught flat-footed when the market downshifts.
This bubble may still have room to grow, so while it is here take advantage of it. Wise traders do the following to make sure they do not get caught up in the hype and end of giving back all their gains in the event of a market shift.
1. Do not overextend yourself in one position.
With biotech stocks making big moves, it's easy to allocate outsized and risky percentages of your portfolio into one position. This is dangerous in all sectors of the market, but especially in the world of small-cap biotechs where companies have so much riding on one product. These companies are usually low on cash, and ready to take advantage of the same inflated prices that you're looking at as a trader. If you're overextended, you don't want to be caught in a dilution, unexpected negative news, or an overall market correction.
2. Do not fall in love with a stock.
Combining a biotech bubble with emotional trading is a recipe for disaster. A recent example is
Sarepta Therapeutics
(SRPT) - Get Report
, which popped to over $45 on very compelling muscular dystrophy data and an incredibly heartwarming story of a drug that helps seriously ill kids. After spiking over 200% ($15 to $45) the stock has corrected to the $30 level. Traders who did not check their emotions at the door and bought into the hype of the stock are now down 30% or more. There is nothing wrong with taking profits and moving on to the next trade. Traders should trade, not invest.
3. Watch closely for signs of a market shift.
Biotech mania in full swing doesn't necessarily mean that a correction is imminent. The bullish trend can continue. Trade with strategies that work for you, but when the market starts to shift, be ready to shift with it. Monitor the price action of upcoming biotech run-up stocks and overall trader sentiment. While I don't believe in over-analyzing macro trends, you need to be aware of coming market-moving events like the U.S. presidential elections and the risk that our economy goes over the so-called "fiscal cliff."
4. Be prepared to quickly change your trading strategy.
If the market shifts, a biotech trader needs to be prepared to make quick adjustments to stay profitable. In bear markets, shorting the spike on any piece of positive news was very profitable, as people were quick to take profits and move on. If/when the biotech market shifts, I'm ready to make the following adjustments:
Limit run-up trades to FDA approval decision and advisory panels. No NDA filings or clinical trials with solid fixed dates for data release.
Hold off buying until closer to the catalyst. For example, instead of going long on a position 4-5 months before a PDUFA date, wait until 6-8 weeks prior.
Aggressively short positive news on biotechs that have experienced a run-up.
As a trader you need to be prepared and ready to trade in any market, bear or bull. Having a plan ready and staying aware of market conditions will allow you to maintain profitability while "shoeshine" traders are struggling.
Messier has no positions in stocks mentioned in this column.
Mark Messier is the founder of
. Messier is a DOJ-certified Criminal Intelligence Analyst and former IT professional, specializing in law enforcement applications. In 2008, Messier began trading biotech stocks, using his analytical expertise to detect and capitalize on human and market patterns. Starting with only $2,200 in his trading account, he has booked over $400,000 in profit in just 4 years. In April 2010, Messier founded the subscription-based stock-trading web site
to share his biotech trading ideas with the online investor community. Messier enjoys spending time with his wife and two young boys and visiting his "home away from home" in Costa Rica.