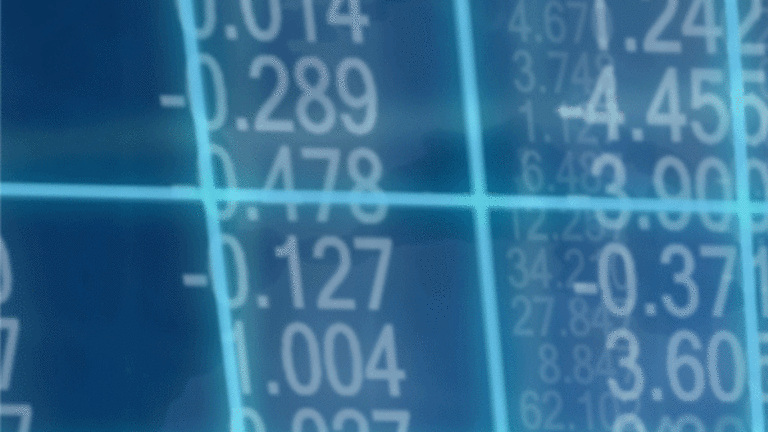 Publish date:
How to Buy a Piece of Apple or Coke at a Fraction of the Price
Fancy stock in Apple or Coca-Cola but are put off by their valuations? Try their suppliers or cheaper counterparts offshore: stocks with exposure to high-growth markets without the hefty price tag.
Fancy stock in Apple or Coca-Cola but are put off by their valuations? Try their suppliers or cheaper counterparts offshore: stocks with exposure to high-growth markets without the hefty price tag.
NEW YORK (The Street) - Fancy stock in Apple (AAPL) - Get Report or Coca-Cola (KO) - Get Report markets without the hefty price tag?
Try their suppliers or cheaper counterparts offshore: stocks with exposure to high-growth markets without the hefty price tag. That's the message from fund managers, as U.S. indices move sideways, earnings growth stays tepid and many strategists see more promising returns overseas. Among their stock picks: a Korean auto manufacturer, a Swiss pharmaceutical company, a French gaming group and Taiwanese supplier to Apple and Dell.
Consider these ideas: Kia, Hyundai or Toyota instead of Ford or General Motors.
Ford (F) - Get Report and General Motors (GM) - Get Report are trading on 10 and 9.5 times forward earnings while Toyota - the world's largest car manufacturer - can be bought at a slight discount to these levels and has 28% of sales in North America, where it is gaining share. Principal Global Investors portfolio manager Juliet Cohn also notes that the automaker has capital expenditure under control, and greater exposure to growth markets such as China and Europe. She likes Korea's Kia Motors for similar reasons, noting it is expanding aggressively in Europe. "They are moving from the low end to mid market consumer and their latest model targets the top end of the mid market," Cohn said. Allianz portfolio manager Kunal Ghosh notes Kia is trading on 6 times forward earnings - a discount to many large peers - and has greater exposure than several rivals to the biggest auto-growth markets of China and India.
Samsung, Catcher, Hon Hai or Largan instead of Apple.
Apple and Samsung are major rivals in the handset sector where there is no significant third player. But Apple trades in the U.S. while Samsung lacks brand cache and is listed in Korea - technically classed as a developing market, but one that has all the hallmarks of a developed equity bourse. Federated InterContinental Fund senior portfolio manager Geoffrey Pazzanese doesn't think these differences justify the 43% price-earnings discount that Samsung trades on relative to Apple - or its 66% discount on a price to book basis. "They're not that different that it supports such extreme differences in valuation," he said. Allianz's Ghosh still prefers indirect exposure to Apple rather than Samsung, suggesting the latter is lagging with product innovation. Instead, he likes Catcher Technology - a Taiwanese stock that provides an intrinsic part of Apple's supply chain in the metal casing for iPhones and iPads. Catcher has a cheaper earnings multiple than Apple and its price has jumped 51% over the past six months. Principal's Cohn points to other Apple suppliers such as Taiwanese company Largan. Hon Hai is another option, and also supplies parts for HP (HPQ) - Get Report, Dell and Intel (INTC) - Get Report. "They are moving their cost of production from coastal to inland China to mitigate rising labor costs and sell for under 10 times (earnings)," she said. "So you are getting the growth from Apple at a discount."
>>Read More:Beats Doesn't Make Sense For Apple
Coca Cola HBC instead of Coca Cola. The caffeinated soft drink company has independent bottlers located around the world, such as this Swiss-based London-listed group that has exposure to markets including Greece, Nigeria and Russia. "These are huge growth markets that are hard for investors to access," Motley Fool senior analyst Bill Mann said. "Nigeria has been growing in leaps and bounds in terms of the number of people entering the middle class and GDP growth. So you are buying into Coca Cola KO and focusing your money on high-growth regions of the world."
Roche instead of Pfizer.Pfizer (PFE) - Get Report has grabbed headlines with its bid for AstraZeneca, Britain's second-largest pharmaceuticals firm. The deal would see it benefit from a lower U.K. tax rate and give it access to a pipeline of cancer treatments after suffering a drop in sales. But Cohen still prefers Roche, an oncology drug provider which she describes as having one of the best pipelines in the sector - and one far richer than Pfizer. "(Roche) have oncology drugs that are higher margin such as Herceptin (a breast cancer drug) and they're unlikely to be taken over," she says. "They have been criticized for paying a high price for (takeovers) but it has proved lucrative and driven future earnings growth."
Here are some others: Motley Fool's Mann prefers Panasonic to Tesla (TSLA) - Get Report, a Japanese company that has a stake in Tesla but trades at a fraction of its valuation. He also suggests picking up one of Tesla's major suppliers. In the apparel sector, Mann prefers Spanish multinational Inditex to many high-end U.S. retailers. "They own brands like Zara but are listed in a market that is relatively undervalued," the fund manager said.
Cohn prefers U.K.-listed ITV over Comcast (CMCSA) - Get Report. "Comcast is on 17 times earnings but we own ITV on 14 times, with 57% of their revenues from advertising, where they are seeing nice growth," she said. "The U.K. economy is also recording faster growth than many European peers." The U.K. channel broadcasts global hits such as Downton Abbey. In the gaming space, Cohn likes France's Ubisoft at 15 times earnings over U.S.-listed Electronic Arts (EA) - Get Report, at 18 times earnings, describing the former as a beneficiary of Next-Gen console games.
"Due to pedestrian economic growth in their home markets, many Japanese and European companies are well diversified offshore with typically over a third of revenues from emerging markets that are driving growth for them," the U.K.-based portfolio manager said. 
For those willing to venture beyond U.S. bourses, the rewards of investing in lesser-known names may be far more lucrative than staying close to home.
>>Read More: Critics of Time Warner Cable Deal Turn up Volume
>>Read More:Tesla Takes on Missouri
--- By Jane Searle in New York