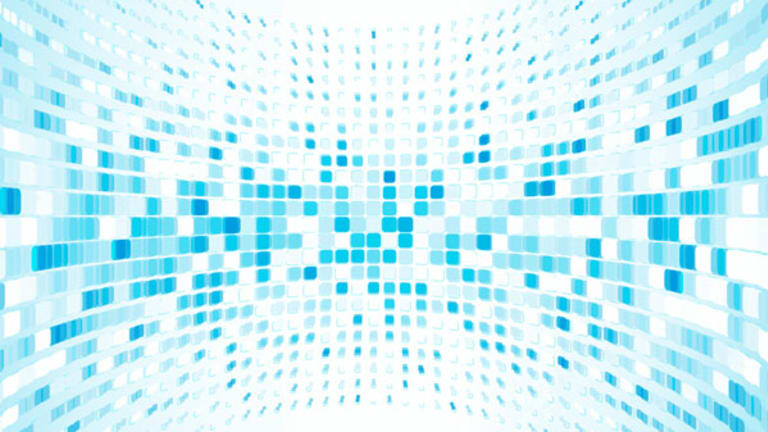 How Thin Film Plans to Beat Chinese Solar
U.S. thin film solar companies have struggled to find their way, aside from First Solar, but MiaSole thinks it's nearing the recipe for beating Chinese solar companies at their own game.
NEW YORK (
) -- The thin film solar market has been in the headlines of late with the departure of key
First Solar
(FSLR) - Get Free Report
executive Bruce Sohn and the speculation
wholly unsubstantiated, and Sohn has a two-year no-compete agreement that Sohn might
weighing on First Solar shares.
The big General Electric (GE) - Get Free Reportpush
in the cadmium telluride market where First Solar is the dominant force also sparked debate about the future competition in the solar space.
The CIGS (copper indium gallium selenide) thin film market has suffered its share of growing pains.
Solyndra
has descended from being a "sure bet" IPO to being a "money sink" that has had to scale back its ambitions -- pulling its IPO, shutting down a plant and laying off workers -- and has become fodder for politicians who see a too cozy relationship between the Obama administration and some green energy venture capitalists. A few years ago, firms like Solyndra and
Google
(GOOG) - Get Free Report
-backed
Nanosolar
were talking big about beating the pants off of First Solar. It hasn't happened yet.
However, all the focus on taking down First Solar by the thin film upstarts misses the mark, according to
MiaSolé
CEO Joseph Laia. The MiaSolé CEO also says the growing pains in the thin film market are now in the past, at least for MiaSolé, and the company is about to transition out of the "science" phase and to a commercially scaled thin film core manufacturing process that challenges the largest solar module companies, including the dominant Chinese module makers
Yingli Green Energy
undefined
,
Trina Solar
(TSL)
and
Suntech Power
(STP)
.
To that end, MiaSolé announced this week a deal with Intel through which
Intel
(INTC) - Get Free Report
will provide customized manufacturing services and systems, strategic consulting, operational knowledge and training to MiaSolé as the company ramps its manufacturing facilities in 2011 and 2012. The company plans to reach 150 megawatts of production by year-end.
It's also worth noting that Nanosolar announced on Thursday that it had signed contracts to supply up to 1 gigawatt of its thin-film photovoltaic panels to European solar power plant builders over the next three to six years, though solar company health is typically measured over a much shorter time line for shipments.
In a wide-ranging discussion with
TheStreet
, the MiaSolé CEO talked about the pitfalls of taking on First Solar, the future of the thin film market, and why the company is positioned to challenge the Chinese solar companies.
Here is the state of the thin film solar market from the perspective of the MiaSolé corner office.
TheStreet: Even though Bruce Sohn departed First Solar, over the years he helped to build a solar module manufacturing process that is lowest cost in industry and can be replicated globally. Why did MiaSolé go outside with Intel as opposed to building its manufacturing process from scratch like First Solar?
Laia: First Solar has done an amazing job. I'm a fan, but also of the opinion that you don't have to invent the process yourself. Copying is the highest form of flattery, right? In the First Solar case, Bruce Sohn was an Intel manufacturing guy before he went to First Solar, and First Solar developed an Intel-like manufacturing culture, with the same methodology and strategy. Sohn's successor is a former Intel guy, too. There are Intel guys all over First Solar and First Solar's existence is proof of this approach, but not an answer to the question, "build or buy?" It took First Solar many years to develop this process and internalize it and we don't have five to seven years to figure it out. To drop in a dozen consultants within that culture as recognized experts has a much bigger impact in a shorter period of time and allows us to leverage the last three years of work we've done in science and engineering.
Venture-capital backed thin film companies have been bigger on delivering promises than delivering results. Can you quantify the cost and efficiency model that will make your company competitive?
I said at the end of last year that if we didn't see module production costs under 85 cents a watt I should be looking for a new job. That view hasn't changed. I think we've pulled away from the other CIGS guys in thin film over the last year, growing from 22mw to 80MW this year, and from 12.5% efficiency to 14% by the end of this year. No other CIGS player is at an 85 cent cost model.
Eighty-five cents per watt is still behind First Solar, which in the last quarter was at 75 cents per watt. So how do you compete when trailing the thin film leader?
If you think about the entire solar industry, there is only one company with costs under a buck, First Solar. We will ship higher efficiency than First Solar by the end of the year and have the basis for a compelling value proposition. We can scale and that's at the heart of the Intel deal. We've gotten the technology process and hardware sorted out, and now the question is how do we put in place a core manufacturing process, and how we go about replicating it; and even if you can do it in one factory, how do you scale it?
First Solar has much more capacity so the fact that we can get close to them in cost when we are at an order of magnitude less in scale makes me pretty happy.
On a macro level, 85% of the solar module market is crystalline silicon coming out of China -- Yingli, Suntech Power, Trina Solar. Their all-in cost is still $1.05 to $1.15, and most people, if you look at the analyst reports and pundit comments, don't think these costs ever get under a buck.
Trina Solar reported all-in costs of $1.16 in the fourth quarter -- 74 cents excluding polysilicon costs.
Eighty-five percent of the market is 14% to 15% efficiency with a $1.05 to $1.15 cost model. I can do 14% by the end of the year. I'm not worried about First Solar. I'm more worried about Chinese solar. We are going after 85% of the market and First Solar can have their 15%.
Chinese solar module and cell companies are currently striving for 19% to 20% higher efficiency panels. Yingli Green Energy's newest high-efficiency Panda module has efficiency of 18.5%.
The First Solar dominance has been helped by large-scale ground-based solar projects where efficiency is less important than cost, but those projects are being de-emphasized in the key European markets. Is MiaSolé prepared to compete specifically in the rooftop market?
Last year we did 22MW, and of those 22MW half were rooftops and half ground mount, so we have demonstrated the ability to play in the rooftop market. We did a 5.5MW rooftop project with
Wal-Mart
. Secondly, at 14% efficiency by the end of the year, our modules won't look any different from crystalline silicon modules. I can offer you the same performance at a lower price. Lastly, we deposit CIGS on a flexible piece of steel, and are in the middle of developing a rolled roof and shingled product over the next 18 months. This becomes the roof as opposed to being put on the roof, and that's what's really exciting; making a flexible product to turn into a real shingle or flexible roof roll out at 14% efficiency. It's tough to make silicon flexible.
First Solar's thin film technology is cadmium telluride-based. GE is making a big push in the same CadTel market. The U.S. government wrote a $400 loan guarantee check to private CadTel company Abound Solar, one of the largest green energy stimulus funding acts. Why is CadTel attracting more attention than CIGS thin film?
Let me be philosophical. FirstSolar has the Cadtel business cornered. I think anyone today trying to track Cadtel and beat First Solar ought to go have beer and ask what they are doing. It's like trying to track Wal-Mart. The First Solar guys are really good and have executed well and scaled and they own a tellurium mine in Mexico, and it's one of the rarest elements on the planet. You think you will compete with those guys? How? It doesn't make sense to me to take on First Solar. The best competitor is a 'me too' competitor, so I don't understand the logic.
The thin film market has experienced some growing pains. Has the thin film promise -- First Solar aside -- failed to deliver?
If you could roll the clock back five or six years, when German feed-in tariffs started, there was irrational exuberance around green technology in the VC world, and lots of money poured into CIGS companies and lots of CIGS companies headed by entrepreneurs. There was lots of banter in the press between these folks and little in the way of results.
Now people in these companies are focused on trying to make it work, and it's hard. I've been here three and a half years and it's not a trivial but material step to figure out how to make it work. It's tricky to get the recipe to be reproducible and ready to ship. There was overhype and a high degree of difficulty and we are at the point where we've done a pretty good job and now turn to develop the manufacturing process. To us that's why the Intel agreement is so powerful.
Thin film companies like Solyndra have erred in the past when it comes to the IPO dreams panning out in reality. One greentech publisher quantified MiaSolé's pre-IPO valuation as having declined from a high of over $1.2 billion down to $550 million. So when will MiaSolé be going public?
We're working on it. We want to be able to have the confidence that we can replicate and execute, and we are working with Intel to develop the manufacturing roadmap. At this point it's not the time. Why has it been tough from a valuation standpoint? There's a little bit of solar fatigue. Lots of money went in and we've seen solar companies struggle and now investors are more discerning. Now it's not just having a good story but demonstrating you can execute on the story. The days of a good story and a Powerpoint being enough are gone.
-- Written by Eric Rosenbaum from New York.
RELATED STORIES:
>>Move Over First Solar: GE Ups Solar Ante
>>Solar Stock Losers: First Solar
>>5 Reasons First Solar Shouldn't Worry About GE
>To contact the writer of this article, click here:
Eric Rosenbaum
.
>To follow the writer on Twitter, go to
.
>To submit a news tip, send an email to:
.