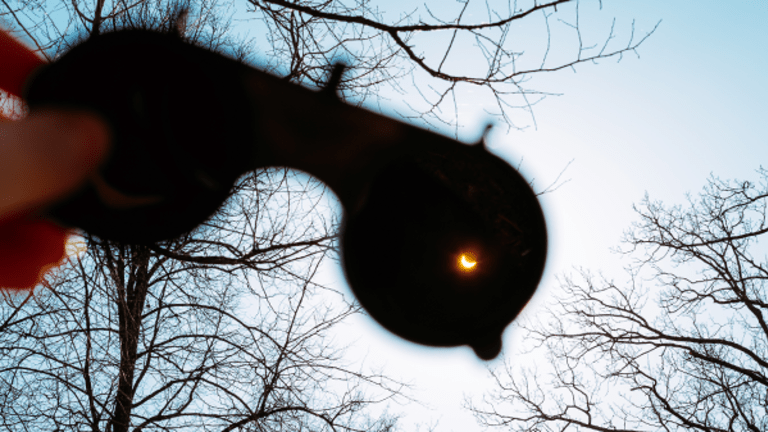 How the Solar Eclipse Might Break the Internet
Big internet usage is coming.
Big internet usage is coming.
Today's solar eclipse could be the most viewed event in human history.
The event occurs in an era of record internet usage-where 95% of American adults own a mobile phone. Tech experts are asking if the solar eclipse will cause the internet to buckle. There have been special temporary mobile towers moved into the areas of totality to handle all the excess internet usage.
Meanwhile, many brands in its path are gearing up to cash in on this rare event. The most exciting of which will be Bonnie Tyler singing 'Total Eclipse of the Heart' during Royal Caribbean's (RCL) - Get Report aptly named Total Eclipse cruise.
But also, hotels in the path of the eclipse will be jacking up their prices because of escalating summer travel. Others are offering entire eclipse vacation packages, and chains like Marriott (MAR) - Get Report will be offering various entertainment such as live music.
More of What's Trending on TheStreet:
Why the World Isn't Ending: Market Recon
Today's Solar Eclipse Could Cost Companies a Mind-Blowing $694 Million