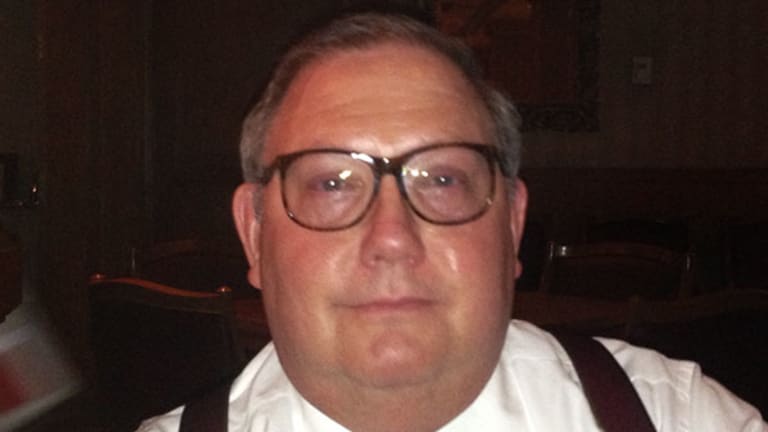 How Mortgage Pioneer Bill Erbey of Ocwen Lost His Empire
Bill Erbey made more than $2 billion building what looked like a better mousetrap for collecting mortgage debt, but much of that fortune vanished in 2014.
NEW YORK (TheStreet) -- Bill Erbey made more than $2 billion building what looked like a better mousetrap for collecting mortgage debt, but much of that fortune vanished in 2014 and on Monday Erbey was forced to resign as chairman of five companies he oversaw.
Even Ocwen Financial (OCN) - Get Ocwen Financial Corporation Report , the best known of Erbey's companies, isn't exactly a household name, but in just a few years it became the largest collector of overdue mortgage debt in the U.S.
A workaholic former General Electric (GE) - Get General Electric Company Report executive with a dry sense of humor and a passion for technology, Erbey, 65, started Ocwen in the 1980s from a collection of troubled banking assets. The mortgage-boom years of the early 2000s weren't good for Ocwen since few people ran into trouble paying their mortgage bills.
But Erbey was ready when the financial crisis hit. During a Jan. 26, 2007, earnings call, Erbey predicted Ocwen would "have somewhat of an advantage as losses continue to rise simply because we have, with our technology, the ability to expand capacity very quickly. I think the industry, because of a lack of collectors, will find it very difficult if delinquencies pick up materially to actually keep pace with having a sufficient number of people to actually process the loans."
Erbey was effectively predicting the rise of "robosigning" and other bad behavior by the largest collectors of mortgage debt, which at the time were all big banks like Bank of America (BAC) - Get Bank of America Corporation Report , Wells Fargo (WFC) - Get Wells Fargo & Company Report , JPMorgan Chase (JPM) - Get JP Morgan Chase & Co. Report and others now out of business.
When these banks got into trouble, they (or their creditors in some cases) were only too happy to sell off their debt collecting responsibilities to Ocwen or other non-bank mortgage servicers like Nationstar Mortgage Holdings (NSM)  and Walter Investment Management (WAC) .
Ocwen was the industry leader, however, and its growth was mind-blowing. From the end of 2009 through the end of 2013, it grew nearly tenfold. It was responsible for 351,595 residential loans totaling $50.0 billion in outstanding debt at the end of 2009. Four years later, those numbers had grown to 2,861,918 and $464.7 billion. Its shares rose roughly 500% over that time, while shares of Bank of America -- which was busy trying to dig out from under the mortgage mess -- traded flat.
Erbey also employed what investor Wilbur Ross described as "brilliant capital markets initiatives" to create four other companies affiliated with Ocwen. The relationship between the companies was nearly impossible to understand, but investors were confident enough to drive shares of all of them to dizzying heights. Most impressive of all was Altisource Asset Management  (AAMC) - Get Altisource Asset Management Corp Com Report , which went public via a spinoff in late 2012 at $15 and saw its shares hit a high of $1,180 in early 2014.
The stunning growth of these companies, however, became their downfall as they caught the attention of Ben Lawsky, New York's financial services superintendent. One of the toughest post-crisis regulators, Lawsky sunk his teeth into Erbey's companies early in 2014 and wouldn't let go.
Though Ocwen had earned a reputation as one of the best mortgage debt collectors in the business, Lawsky's Department of Financial Services found roughly three violations for every one of 478 foreclosed New York loans it reviewed. The violations included "failing to confirm that it had the right to foreclose before initiating foreclosure proceedings, failing to ensure that its statements to the court in foreclosure proceedings were correct, pursuing foreclosure even while modification applications were pending ... failing to maintain records confirming that it is not pursuing, foreclosure of service members on active duty and failing to assign a designated customer care representative."
The DFS also found "inadequate and ineffective information technology systems and personnel" and "widespread conflicts of interest" between the different companies Erbey oversees.
Erbey is the largest individual shareholder in all the companies he oversaw, so his fortune has literally risen and fallen with them. While he made the Forbes 400 last year as his wealth approached $3 billion, it is now down to $811 million, according to Forbes.
The undoing of Erbey's empire by a regulator was an ironic twist that must have been especially galling for Erbey. He got rid of Ocwen's banking license in 2004 in an effort to free the company from what he saw as the pathetic whims of ham-fisted regulators.
"I don't ever want to be a bank or a thrift again," he told TheStreet last year, explaining his exasperation over the fact that "someone can come in who's basically a bureaucrat" and force him out of a key business. "This guy only cared about his pension plan. The fact that you'd even say that shows you're a ret -- you know, not the exactly the brightest guy on the --"
A call to Erbey was referred to David Millar, an outside spokesman at Sard Verbinnen. He declined to comment beyond a lengthy statement from Ocwen, which included the following words from Erbey.
"I am grateful to the many associates who have worked alongside me and proud of what we have accomplished," Erbey said, in part. "I am confident about Ocwen's future under the experienced leadership of the executive team."Follow @dan_freed