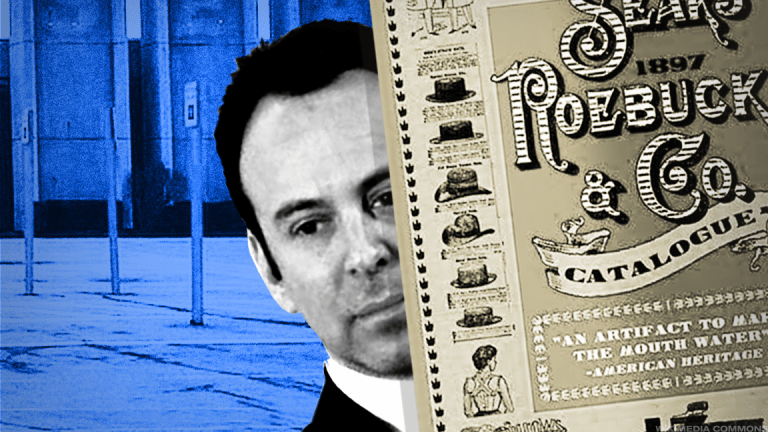 How Low Can It Go? Sears Stock Slips to $1.99, Then Closes at $2.07
The troubled retailer continues to lose value. Here is why Sears shareholders continue to feel major pain.
The bottom is falling out of Sears Holdings Corp. (SHLD)  shares.
Shares of the dying department store chain saw its stock slide Monday to $1.99, an all-time low, in late-afternoon trading and closed at $2.07. The stock has crashed some 45% so far this year as investors worry about the company's survival. 
Last month, Susquehanna International Group analyst Bill Dreher told TheStreet that he believes the stock's pullback partly has to do with the selloff by major shareholder Fairholme Capital Management LLC, which recently sold about eight million Sears shares. Fairholme is run by Bruce Berkowitz, who was on the Sears board until Oct. 2017.
Dreher said Berkowitz began selling off his Sears shares after he left the board. Fairholme did not reply to a request for comment by TheStreet.
Dreher added that a larger issue has to do with Sears' troubles, including ongoing quarterly losses. The analyst also said that while the new U.S. corporate tax cuts give Sears' competitors 10% to 20% tax breaks, Sears doesn't benefit because it has no profits to tax.
"Their sales declines are getting worse," Dreher said.
Sears has also endured thousands of store closings and laid-off legions of long-time employees. Some of the stores were sorely out of date, with bare shelves and dirty floors, and seeing declining revenue. Meanwhile, the bad news for Sears has caused some suppliers to shun it amid fears the company is running low on cash.