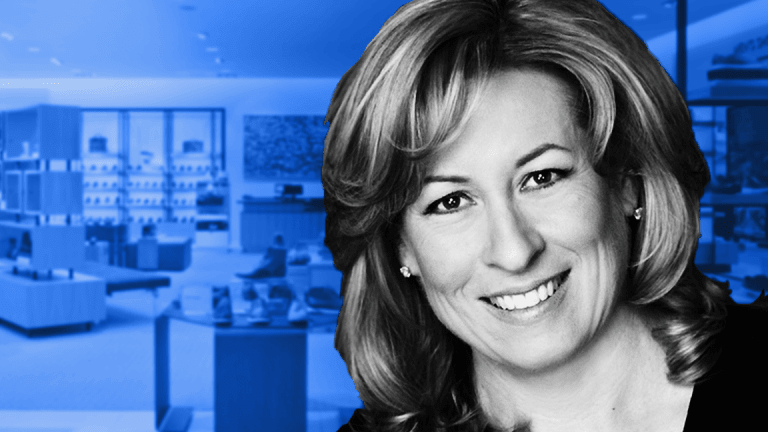 How Far Is Nordstrom Pushing Digital Change? Look to Its C-Suite for Clues
New executive hires show that Nordstrom is upping its digital game.
 It comes down to basic biology: you are what you eat, and a company is who it hires. 
For Nordstrom Inc. (JWN) - Get Free Report , this means that its recent C-suite recruits and initiatives signal a digital push, especially in customer experience and logistics. Although the digital team shakeups began in 2016, Nordstrom's steps toward innovation became all the more germane this summer when the department store's founding family revealed that it's considering going private.
The most notable C-suite change came in early 2017, when the Seattle-based retailer named the president of Nordstrom Rack, Geevy Thomas, as chief innovation officer, a brand-new position. Meanwhile, the chief information officer's role will be eliminated after outgoing CIO Dan Little retires this fall.
But recent hires paint a clearer picture of where Nordstrom may be headed, experts told TheStreet. Take Anne Bramman, for instance, the new CFO, effective June 2. She joined Nordstrom from Avery Dennison Corporation, a maker of packaging materials. Hiring from Avery Dennison made sense even though it's outside of retail because it's a company that excels in data-driven strategies, according to Ricardo Rubi, a marketing specialist and partner at consulting firm Simon Kucher. 
 "I would not be able to tell you this is 100% what Nordstrom is going to do, but I believe there are parallels," he told TheStreet. Bramman also served as a vice president for Henry Bendel Inc. and L Brands Inc. (LB) - Get Free Report .
The new Chief Accounting Officer Kelley Hall, who started Aug. 21, comes from Nike, a pioneer in manufacturing outsourcing that rivals have mimicked, according to research firm Market Realist. "Nike is very good at logistics," Rubi said. "It makes sense that Nordstrom would hire from them." Nordstrom's hiring of TaskRabbit CEO Stacy Brown-Philpot to its board also points to e-commerce development.
"Nordstrom is looking to create the next customer experience," said Andrew Billings, a principal at retail consulting firm North Highlands Company. That's why "they're reevaluating the structure of the C-suite following the departure of their CIO and CTO," the latter of which was vacated in January and has yet to be filled.
"On the back end, they're trying to answer, 'How do you change the traditional technology personnel model to evolve and support new digital initiatives?'" he added.
These new hires will dive into the company's existing initiatives, such as its new line of stores without inventory called Nordstrom Local. Inside these stores, there will be eight fitting rooms, but customers can't take the items home. Nordstrom will instead pull the merchandise from other stores to fulfill a purchase.
"A lot of the advancements in our service is going to be the things that allow customers to do mostly via their phones to shop those stores in a more efficient and in a more, frankly, enjoyable manner," said Executive Vice President James Nordstrom in an earnings call Aug. 10.
Even Trunk Club, an online menswear styling service on which Nordstrom took a $200 million loss in the acquisition, has allowed Nordstrom to experiment with customer data application to brick-and-mortar stores, according to Rubi.
"You see this pattern out here," he said. "When [Nordstrom] acquired Trunk Club, [it] started using actual brick-and-mortar spaces as a training group." 
More of What's Trending on TheStreet: