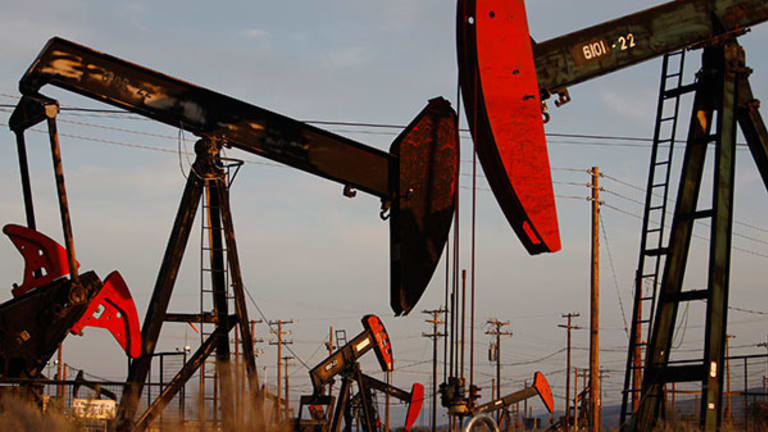 How Investors Can Generate Yields from MLPs
Investors can still obtain good returns from master limited partnerships, since many of them are still offering attractive dividend yields.
Investors can still obtain good returns from master limited partnerships (MLPs), since many of them are still offering attractive dividend yields.
As oil prices have experienced volatility in the past year, it has caused a ripple effect across the energy sector with several energy companies slashing their dividends and could put a damper on MLP dividends as well, said Michael Berger, a former Raymond James energy analyst and founder of Technical420, a Miami-based company that conducts research on cannabis stocks. The best positioned MLPs for 2017 are levered to the price of natural gas and not oil. Natural gas prices have the opportunity to rise as demand has risen from a colder winter and exports have increased.
"Although we anticipate headwinds for partnerships levered to the price of oil, we still incorporate these investments into our strategy," he said. "Partnerships levered to the prices of natural gas are poised to benefit from rising gas prices. We expect partnerships that own natural gas producing properties in basins like the Marcellus and Utica to benefit the most from positive sector trends."
When oil prices and interest rates are low, MLPs are able to provide attractive dividend yields, said K.C. Ma, a CFA and director of the Roland George investments program at Stetson University in Deland, Fla.
"In February 2015 when oil prices hit the low of $20 a barrel, most MLPs were able to pay somewhere around 6% to 7% and some even 10% dividend yields," he said.
Upstream MLPs should benefit the most from rising energy prices because they are focused on the exploration and production of crude oil and natural gas and includes companies such as Viper Energy Partners LP (VNOM) , QR Energy (QRE) , and LRR Energy (LRE) .
"Their shares are most sensitive to energy price volatility," Ma said.
Midstream MLPs are involved in the gathering and transportation of oil and gas through pipelines and are affected by the volume or demand of the products. The majority of them pay high dividends and are less exposed to short-term oil price movements but are impacted by the amount of growth in the economy, he said. Due to the higher payout, they are also sensitive to higher interest rates and the midstream MLPs include Genesis Energy LP (GEL) , Enbridge Energy Partners LP (EEP) and Crestwood Midstream Partners LP (CMLP) .
In the current rising interest rate environment, high-dividend yield investments may appear less attractive. While paying a higher dividend income, the share prices of midstream MLPs are always negatively affected by a rising interest rate, Ma said.
"If investors chose to invest in midstream MLPs, select the ones with higher dividend yields, but with strong balance sheets," he said.
Downstream MLPs distribute fuels to residential and industrial users such as agricultural entitles. Since these end users rely on them, the commodities are less cyclical and the least sensitive to economic volatility, Ma said. They are usually traded like industrial, utility, stocks and REITs,which pay a 2% to 3% dividend yield. Some downstream MLPs include AmeriGas Partners LP
(APU)
, CrossAmerica Partners LP
(CAPL)
and Star Gas Partners, L.P.
(SGU)
.
"Investors in energy MLPs should be aware of the best timing of investing in each of the three types of energy MPLs," he said.
Two partnerships to watch include Antero Midstream Partners LP (AM) and Energy Transfer Equity LP (ETE) , said Berger. Antero Midstream Partners has "significantly outperformed the market" and the shares are up more than 35%, he said. The company offers a 3.4% dividend yield and its assets are strategically located in the Utica and Marcellus basin, which is levered to the price of natural gas.
Antero has a supportive relationship with Antero Resources (AR) and a "visible growth backlog that should facilitate 25% to 35% growth in cash distribution for several years," said Berger. "In short, Antero Midstream is the best play on booming Marcellus gas production potential and associated infrastructure constraints."
Another promising MLP is Energy Transfer Equity LP, which has outperformed its peers and is up more than 41% so far this year. The company has a family of companies that own and operate approximately 71,000 miles of natural gas, natural gas liquids, refined products and crude oil pipelines. Energy Transfer Equity offers a 5.8% dividend yield and demonstrates visible growth due to the synergies from its merger with Regency Energy Partners LP.
The volatility in crude oil and natural gas prices will continue to act as a headwind and investors should incorporate energy stocks and MLPs into any diversified portfolio, he said.
"Some of the companies that we expect to outperform the market on a longer-term basis are Concho Resources (CXO) , Halliburton (HAL) , Baker Hughes (BHI) , Tesoro Logistics LP undefined  and Enterprise Product Partners EPD," Berger said. "Investors need to be selective when investing in the energy industry and target companies with geographic diversity, stable and visible cash flow, a visible growth backlog and ample liquidity to capitalize on organic and inorganic growth initiatives."