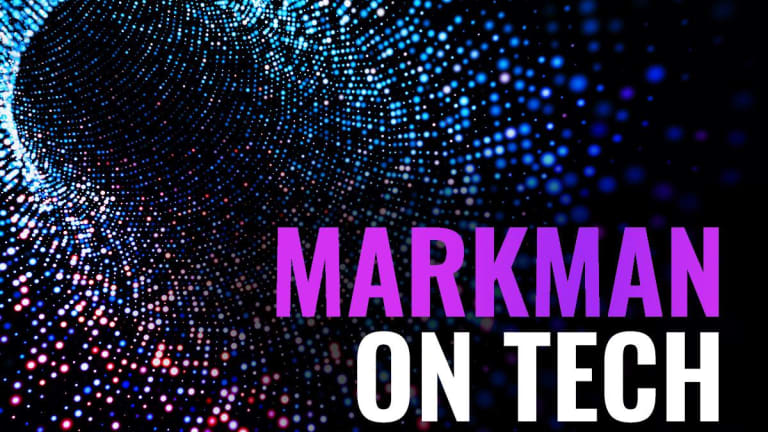 How Fair Isaac Has Made a Fortune Off Your Credit Score
Leveraging expertise in credit scoring and data science, FICO has built a business-to-business platform with predictable sales from applications and subscriptions.
Digital transformation is the single biggest investment theme in a generation, changing the way every business makes decisions.
Fair Isaac  (FICO) - Get Free Report , which recently reported blockbuster earnings, is very much part of that theme. Yet when investors think of transforming businesses, the San Jose, Calif., company is probably not top of mind.
That's a mistake. The shares are a buy on pullbacks. 
Bill Fair, an engineer, and Earl Isaac, a mathematician, met at Stanford University in the early 1950s. With a borrowed computer, $800 and one radical idea, they started Fair Isaac in 1956.
They thought they could transform business with credit scoring. Using math and computation, the pair devised algorithms to study consumers' behavior. Then they used predictive analytics to determine the credit risk for new applicants.
Fair wrote to the 50 largest lenders in the U.S., the corporate website says. He wanted to explain how these scores could reduce risk and open up new business models.
Only one company responded. Two years later, in 1958, the first FICO credit-score system was built.
Innovations followed. FICO automated the credit-score-processing system in 1972. A decade later, the company automated credit-account-management systems, too. Faster processing led to explosive growth in credit cards.
In 1992, the company developed FICO Falcon Fraud Manager, the first use of artificial intelligence to detect credit card fraud.
Today, FICO technologies underlie 65% of all credit card decisions. The 100 largest U.S. credit card issuers, and 95 of the largest 100 domestic financial institutions, are clients.
Fair Isaac works with 600 global insurers, and more than 400 retailers and general merchandisers. In 2018, Falcon Fraud protected 2.5 billion credit cards.
FICO credit scoring and its fraud-detection systems have become foundational in global financial services.
The company launched FICO Analytic Cloud and the Decision Management Suite in 2015. The cloud-based platform brought predictive analytics to more businesses at a cheaper price point than ever before.
It also offered businesses a full suite of software tools for customer credit, marketing, fraud, cybersecurity and compliance.
Using data science, enterprises could determine the value of new customers from the outset. Understanding this critical metric enables better marketing and communications -- and bigger profit.
It's the underlying promise of digital transformation.
New clients in banking, automotive finance, energy and utilities, government, healthcare, insurance, merchant services and telecom flocked to the new offering. Analytic cloud and DMS became an important inflection point for the company.
By leveraging its expertise in credit scoring and data science, FICO built a new cloud-based business-to-business platform with more predictable sales from applications and subscriptions. Growth exploded.
Sales grew 5.7% in 2017 to $932 million. In 2018, revenue reached $1 billion for the first time, a nearly 11% surge.
Chief Executive Will Lansing has navigated this transition well. Following stellar third-quarter financial results on July 31, he told analysts that brisk license renewals pushed sales in the quarter to $314 million, up 23% year over year. Bookings rose to $109 million. And net income more than doubled to $64 million.
The strength was broad. Applications revenue rose 19%. Transaction volumes advanced double digits as customers began to use more products in the FICO portfolio.
DMS is the fastest growing segment of the business. Revenues increased to a record $33 million, with $37 million in new bookings, up 35% from a year earlier.
Meanwhile, the FICO-score business continues to hit records. Sales reached $115 million during the quarter. The direct-to-consumer segment was up 8%. The B2B category shot up a record 36% as companies begin to embrace digital transformation.
International Data Corp. in 2018 forecast the total addressable market for digital transformation spending would grow to $1.97 trillion in 2022, a compound annual growth rate of 16.7%.
The company also has three new products in development with Equifax (EFX) - Get Free Report, a leading consumer-credit-reporting company.
Lansing says FICO will begin by integrating Equifax data with DMS; its anti-money laundering and know-your-client software tools; and new FICO marketing software.
FICO is the kind of stock that flies under the radar because its business seems one-dimensional. But the company is leveraging what it does well to help companies understand digital data and build lucrative new business models.
Managers have positioned the company as a key player in the digital-transformation process. Enterprises large and small need its data insights to make better business decisions. It's the business Bill Fair and Earl Isaac envisioned 60 years ago in their San Francisco apartment.
The stock is up 80% in 2019. The shares trade at 40.9x forward earnings and 9.6x sales. Although the business is on track to do $1.2 billion in sales, analyst coverage is limited. The downside risk is that its customers might decide not to use credit scoring for decision-making or a disruptive competitor might emerge. 
But based on sales growth, bookings and the total addressable market, the stock could trade to $470 in two years, a gain of 34% from the current $352. Long-term investors should consider buying the shares on pullbacks.
*
Jon Markman owns Fair Isaac stock. To learn more about his recommendations at the crossroads of culture and technology, check out his daily investment newsletter Strategic Advantage. To learn about Markman's practical research in the short-term timing of market indexes and commodities, check out his daily newsletter Invariant Futures.
The author of this column owns shares in Fair Isaac.