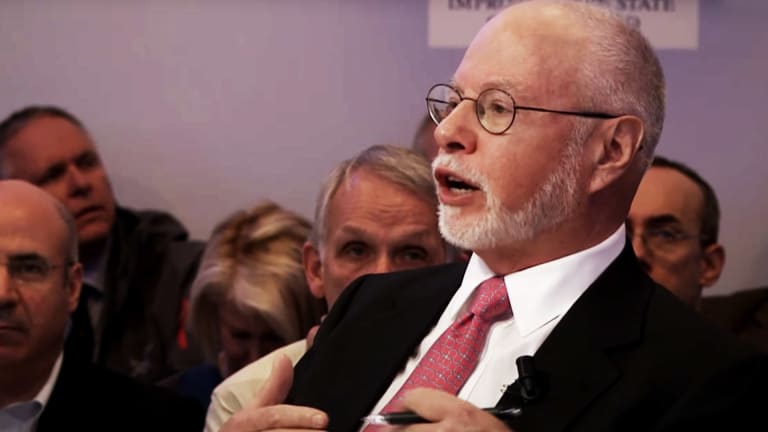 How Elliott Management's Paul Singer Took Activist Investing Global
The insurgent investor behind Elliott Management by far has the most campaigns outstanding in the most countries and the most offices of any activist fund, plus transformative wins at Hyunda and Telecom Italia.
There is only one Paul Singer. 
Last week, Hyundai Motor Group withdrew an $8.8 billion restructuring plan designed to consolidate the founding Chung family's hold over its sprawling empire. 
The cancelled package of deals represented a clear validation of a campaign waged against the transactions by Elliott Management's chief Paul Singer, who will keynote The Deal's 2018 Corporate Governance conference on June 7. It also was a key demonstration of the $35 billion insurgent fund's global reach.
"Elliott is everywhere," said Jim Rossman, managing director at Lazard. "Unlike the other activist teams that run in pyramid structures out of New York, or in the case of Cevian Capital or TCI or Knight Vinke, Sweden or London, Elliott is truly diversified and it has many more mid-level people who can pursue ideas."
Consider that most activist funds operate out of one city or country as a base, even if they venture to other continents to occasionally launch campaigns. Elliott, on the other hand, has bases of operation, with portfolio managers in Hong Kong, London, and the U.S. Just in the first quarter of 2018, it launched insurgencies at companies in the U.S., U.K., Italy, South Korea, Israel and India. According to a 2018 report by Lazard, Elliott remained "the most active global player," and "the most active activist" with eight new campaigns launched between January and April.
Elliott's Hyundai win comes on the heels of a possibly even bigger victory for Elliott, its crushing boardroom win at Telecom Italia SpA (TI) following a bitter battle with the communications company's largest shareholder Vivendi SA. There, shareholders chose Elliott's slate of 10 new directors over a rival slate put up by the French media conglomerate, leaving Vivendi with just five directors on a 15-person board.
Rossman, who advises companies targeted by activists, suggests that Elliott's Telecom Italia win represented a watershed moment in Europe, marking the arrival onshore of one of the lead tactics in U.S.-style activism: the battle for the boardroom.
"Telecom Italia proves that this model [director-election proxy fights] is viable in Europe - shareholders are willing to support it obviously and qualified independent directors are willing to join activist slates," Rossman said.
Another way to demonstrate Elliott's domination of the activist game is to take a look at assets deployed globally for campaigns. According to Lazard, in the first quarter of this year, Elliott deployed $1.8 billion for its eight new campaigns, only behind Sherborne's Ed Bramson and TCI Fund Management's Christopher Hohn for the quarter.
In addition, Elliott also engages privately with companies, so expect the number of ongoing activist campaigns to be larger than the list provided by Lazard, when considering behind-the-scenes engagement. It also invests in distressed debt, structured products and commodities. The fund has also recently set up a Menlo Park, Calif.-based private equity firm, Evergreen Coast Capital Partners, another move that adds some depth to its activist strategy. Last year it paid $1.6 billion to acquire Gigamon Inc., a traffic monitoring technology company that had come under pressure by Singer's fund to sell itself.
Most recently, the fund offered up a $160 a share takeover bid to acquire athenahealth (ATHN) - Get athenahealth, Inc. Report , a healthcare technology company that has said it added Centerview Partners as a financial adviser.  Elliott also in March urged Travelport Worldwide Ltd. (TVPT) - Get Travelport Worldwide Ltd. Report  to consider selling itself, adding that it will "seek to participate" as a potential purchaser of the company.
The fund's domination of the activist game isn't new.
The insurgent manager has been among the most prolific activists over a number of years. According to FactSet, Elliott has launched 149 campaigns at 139 companies since 1994, including 17 proxy fights. Jonathan Pollock, a long-time Elliott employee who was promoted to the position of co-chief executive in 2015, oversaw the global build out of its activist strategy, with an early focus in the 1990s on closed-ended fund arbitrage activism. Jesse Cohn, who focuses on technology activism and currently oversees U.S. equity activism, was also a key pioneer and early driver of the equity activism strategy for Elliott.
The fund set up its London office in 1995 and its Hong Kong operation in 2005. Singer's son, Gordon Singer, runs the U.K. office.
Lazard categorizes Elliott Management predominantly as an event-driven activist, noting that M&A was an objective at seven of the fund's campaigns in 2017. Rossman notes that Elliott and other event-driven activists aren't as long term as operational activist funds and will liquidate their positions if they don't see any prospects for an M&A catalyst down the road.
An analyst that follows Elliott argues that the fund's huge size ensures that it has the resources needed to support their activist campaigns over long periods, which also sets it apart from other activist managers. The fund famously held out for 15 years before reaching a deal with the Argentinian government over debt it owned.
Indeed, proxy solicitors advising both companies and targets argue that Elliott Management will spare no expense in its campaigns, coming up with unusual and innovative strategies to convince investors to back their efforts. In Australia, Elliott paid for billboard advertisements in Sydney, Melbourne, Brisbane and Perth urging shareholders to "Think Smart," a play on a slogan employed by the fund's target, BHP Billiton plc (BBL) - Get BHP Group Plc Sponsored ADR Report . In another campaign against aluminum giant Aloca (AA) - Get Alcoa Corp. Report , the fund, in an unprecedented move, even mailed thousands of mini-player devices to retail investors, each with one short four-minute video explaining the activist's position at a targeted company.
In some ways, Elliott's global approach to activism has emerged out of its international multi-strategy approach to hedge fund investing. The fund's activism in Europe has developed following its London office's merger arbitrage focus, and a lot of its activism there has concentrated on M&A.
Elliott Management has come to specialize in the so-called "bumpitrage" activist strategy for Europe, a play on the word arbitrage to describe a situation where an activist fund accumulates a significant enough stake to independently or together with like-minded investors block a deal from gaining shareholder approval or to affect a mandatory squeeze out of minority investors. The goal is to accumulate a big enough blocking stake in order to drive a higher offer price at a significant profit.
Elliott has employed the strategy in the midst of a number of deals in recent years, including to push South African Retailer Steinhoff International NV to sweeten its offer for retailer Poundland Group plc.
Again, very few activists out there quite like Paul Singer. 
—Jonathan Braude and Paul Whitfield contributed to this report.