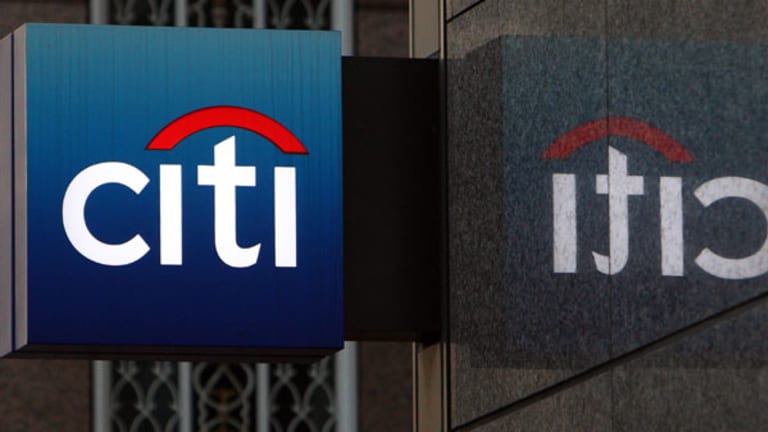 How Did the Fraud Against Citi's Banamex Work?
Brian Fox, president of Confirmation.com, sheds light on how borrowers commit receivables fraud.
NEW YORK (TheStreet) -- Citigroup (C) - Get Free Report CEO Michael Corbat minced no words after his firm announced that its Mexican subsidiary, Banco Nacional de Mexico, commonly called Banamex, lost about $400 million as a result of receivables fraud.
"I can assure you there will be accountability for those who perpetrated this despicable crime and any employee who enabled it, either through lax supervision, circumvention of our controls, or violating our Code of Conduct. All will be held equally responsible and we will make sure that the punishment sends a crystal clear message about the consequences of such actions," Corbat said in the company's press release.
According to Citigroup, Banamex lent $585 million to Oceanografia S.A. de C.V. ("OSA"), a Mexican oil services company, with the loans secured by accounts receivable.  Banamex also had $33 million in loans made directly to OSA or letters of credit  issued on behalf of OSA.
OSA had been a "key supplier" to Petroleos Mexicanos, or Pemex,  Mexico's state-owned oil company. OSA in Februry was suspended from new Pemex contracts.    After Citigroup and Pemex reviewed OSA's accounts receivable securing the loans, "Pemex asserted that a significant portion of the accounts receivables recorded by Banamex in connection with the Pemex accounts receivable financing program were fraudulent and that the valid receivables were substantially less than the $585 million referenced above," Citigroup said.
While it is unclear just how Banamex's loan committee was swindled into thinking that all of OSA's receivables collateral was legitimate, Brian Fox, president of Confirmation.com, provided plenty of insight in a telephone interview Friday afternoon.
"In this case, the company committing the fraud, Oceanografia, misdirected where the confirming documents would be going, or they may have bribed someone on the inside of Pemex to provide fraudulent information," Fox said.
Or maybe both. Or maybe someone at Banamex, the lender, was also involved in processing incorrect documents to validate OSA's collateral.
"Just relying on documentation from the client [the borrower] would be relying on the lowet level of due diligence, which would be unfortunate," Fox said, adding that it was "unclear if Banamex went to Pemex to verify the receivables during or after the lending process."
This type of fraud has happened before, but has become less common in the United States, as lenders and accounting firms move to electronic validation of receivables.
According to Fox, receivables fraud "is one of the most common types of financial fraud."
Confirmation.com provides "secure clearing house for confirmations where companies will make and respond to requests through confirmation.com, to validate the legitimacy of receivables," Fox said.  The privately-held firm has all of the top 10 U.S. banks responding to requests for audit confirmations through its service, and Fox said, "we have 11,000 accounting firms who use us to validate cash and receivables."
Since Confirmation.com is guaranteeing the identities of both sides of the receivables confirmation process, creditors and auditors can take comfort in a much lower chance of being swindled than they would have faced using the old paper process, with Confirmation.com taking some liability as part of its service.
The financial loss to Citigroup from the fraud reported on Friday was relatively small, with Citi lowering its after-tax net income for 2013 by $235 million to $13.673 billion, and lowering earnings-per-share by 7 cents to $4.35.  The bank said it believed the fraud was "isolated," and that it was continuing a review to determine whether the remaining $33 million credit or $185 million in account receivables collateral due from Pemex was impaired.
RBC Capital Markets analyst Gerard Cassidy agreed that the loss was small, but pointed out that there could be more consequences for Citigroup during a time fo hypersensitivity among U.S. bank regulators.
"The fundamental problem lies more with the controls in place and ensuring that an event like this never happens again. Given the tone of CEO Mike Corbat's communication, we believe Citi is aggressively addressing this issue," Cassidy wrote in a note to clients Friday.
"Therefore, we do not believe this issue will be a major impediment to the ongoing business. What may be a more serious issue is how this event may impact the regulators' view of the company's controls," Cassidy added.
Citigroup's shares pulled back slightly on Friday, closing at $48.63.
Citigroup Burned by Mexico Fraud
Philip W. van Doorn is a member of TheStreet's banking and finance team, commenting on industry and regulatory trends. He previously served as the senior analyst for TheStreet.com Ratings, responsible for assigning financial strength ratings to banks and savings and loan institutions. Mr. van Doorn previously served as a loan operations officer at Riverside National Bank in Fort Pierce, Fla., and as a credit analyst at the Federal Home Loan Bank of New York, where he monitored banks in New York, New Jersey and Puerto Rico. Mr. van Doorn has additional experience in the mutual fund and computer software industries. He holds a bachelor of science in business administration from Long Island University.