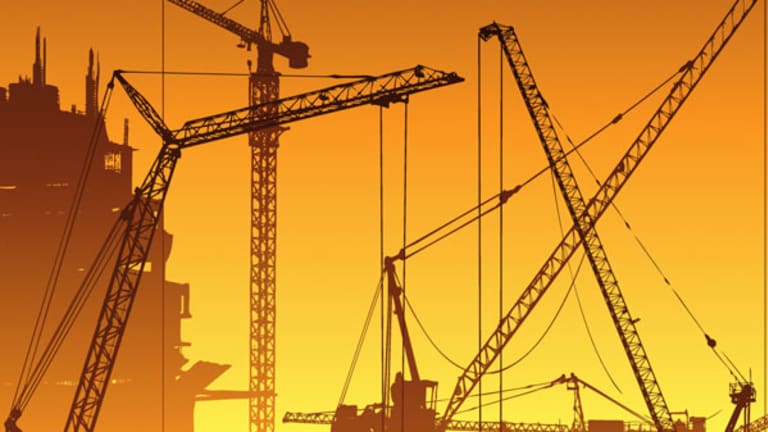 How Delta and US Airways Fight High Fuel Prices
Delta and US Airways innovate when it comes to combating high oil prices, but with different strategies.
CHARLOTTE, N.C. (
) --
Delta
(DAL)
and
US Airways
(LCC)
are both trying innovative strategies for dealing with rising fuel prices.
The former bought an oil refinery, while the latter eschews the common airline industry practice of hedging fuel.
On Monday, US Airways shares closed at $10.71 after rising 6.5%, leading the airline industry. Shares have risen 105% this year, primarily on merger chatter, but appeared to gain Monday as a result of the unique approach to hedging.
In a report issued Monday morning, Dahlman Rose analyst Helene Becker wrote that as a result of falling jet fuel prices coupled with high demand, she has raised second quarter and full-year estimates across the board.
"On average we lowered jet fuel and increased EPS by 10 cent," Becker wrote. "The largest increase in EPS is at US Airways, which we increased 28 cents as the company does not hedge jet fuel."
Since April 2, jet fuel costs have fallen 10%, Becker wrote, after hitting a quarterly high on that date. "The decline gives the airlines a break from constant pressure from the commodity markets," she wrote. "However, we will remain conservative and leave our 3Q and 4Q jet fuel assumptions unchanged at this time." Oil prices rose Monday.
Poll: 5 Ugliest Airports in the U.S. >>
As for
Delta
(DAL)
, it seems likely to continue hedging. "Fuel prices remain historically high and Delta continues to take prudent steps to manage our fuel spending and overall risk," spokesman Eric Torbenson said Monday.
This month, Delta said it purchased an oil refinery, which will enable it to profit from refining jet fuel. Oil refiners get about $35 a barrel in profit for refining crude oil into jet fuel, and Delta feels it might as well benefit from the gap, called the "crack spread."
Of course, the best thing to do with rising fuel oil prices is simply to pass them on to customers, like
FedEx
(FDX)
and
UPS
(UPS)
do through surcharges. Airlines lack the benefit of a duopoly, but an industry-wide effort to reduce capacity has enabled them to price more efficiently. In a presentation last week at the Bank of America/Merrill Lynch airline investor conference, US Airways President Scott Kirby said that in 2011 airlines passed along 85% of rising fuel costs through ticket price increases, compared with passing along 15% in 2008.
Kirby noted that during the month preceding his presentation, US Airways' full-year fuel price forecast had improved by $300 million.
Delta Thumbs Nose at its Competitors >>
He also reiterated the carrier's rationale for being opposed to hedging, which is that "hedging creates a massive risk that oil prices decline." A year's worth of hedging options at market costs $350 million, which over three years "is $1 billion in cash out the door to buy an insurance policy.
"Oil prices are a natural hedge to the economy," Kirby said. Oil prices rise in a strong economy, when pricing power also rises. They decline when the economy declines, which would be the worst time to absorb the added cost of worthless hedges.
Wolfe Trahan analyst Hunter Keay contends that if US Airways succeeds in merging with
AMR
undefined
, thereby expanding the use of its strategy, that could trigger "a mass exodus from fuel hedging.
"We can only hope," Keay wrote, in a report issued Friday. "Once airlines stop hedging fuel altogether, the industry's collective ability to pass through higher fuel prices should increase greatly."
US Airways "spent the lowest on jet fuel among all major U.S. airlines in three of the last eight quarters and, if these trends continue, they might again this quarter,"Keay said.
He wrote that during the investor conference, executives at both
Alaska
(ALK)
and
JetBlue
(JBLU)
said they watch what competitors are doing in assessing whether hedging is a good investment.
United
(UAL)
earlier made a similar statement, raising the possibility that any or all could follow US Airways' lead, Keay said.
United, meanwhile, altered its hedging strategy in early 2011, switching to hedging Brent crude oil, which reflects the price of oil sourced from the North Sea, rather than WTI, or West Texas Intermediate. "WTI was not as effective a benchmark for pricing crude oil," said United spokesman Mike Trevino. Because the market for jet fuel hedges is illiquid, airlines hedge related products such as crude oil and heating oil, which fluctuate in ways that reflect the fluctuation in jet fuel prices, he said.
Keay noted that Alaska spent $45 million on hedge premiums during 2011, or 16% of its per-share earrings. "This looks like an expensive insurance policy to us," he said.
-- Written by Ted Reed in Charlotte, N.C.