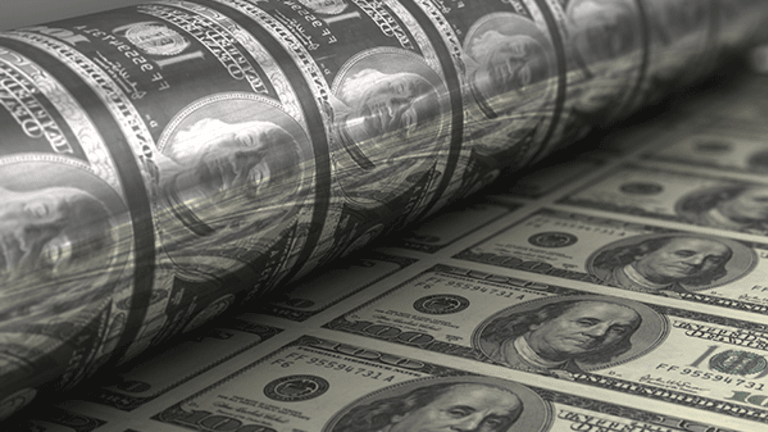 How Ariad Pharma Used a Safety Problem to Jack Up a Cancer Drug's Price
Ariad Pharmaceuticals' Iclusig now costs patients nearly $199,000 per year.
Last week, Ariad Pharmaceuticals (ARIA) raised the price of its leukemia drug Iclusig for the fourth time this year. With the new 8% price hike, Iclusig now costs $16,561 per month, or nearly $199,000 per year, excluding discounts or rebates.
I asked Ariad to explain the justification for the every-quarter Iclusig price hikes. The company's spokesperson Liza Heapes replied:
We assess pricing based on a range of factors including efforts to make sure pricing appropriately reflects the benefit the therapy delivers to patients and to the healthcare system. We have substantial clinical data highlighting the benefits of Iclusig, which addresses an area of high unmet medical need in an ultra-orphan patient population of around 1,000-2,000 patients per year. We believe that our pricing actions also consistently reflect our significant investment in R&D and our ongoing commitment to the patient population we serve through our medicines.
Let's unpack this statement.
Iclusig received U.S. marketing approval in December 2012. Like many cancer-focused drug companies, Ariad first secured approval for Iclusig to treat the sickest cancer patients.
The company tested Iclusig in patients with chronic myeloid leukemia (CML) no longer responsive to currently approved drugs -- Gleevec in the first line and either Sprycel or Tasigna in the second line. Iclusig was also studied in a small group of patients with a genetic mutation that made them resistant to the other CML drugs.
The initial Food and Drug Administration-approved label for Iclusig allowed Ariad to market the drug as a second-line CML treatment, meaning patients only had to have failed Gleevec, not Sprycel or Tasigna.
In terms of patient benefit, this initial FDA label was very generous. When Iclusig was launched, Ariad decided to charge $9,580 per month, or $115,000 per year. That was in December 2012.
By 2013, the benefit-risk of Iclusig changed for the worse. Reports of Iclusig-treated CML patients suffering from serious blood clots and cardiovascular side effects began to surface. In October 2013, the elevated cardiovascular safety risk of Iclusig forced Ariad to stop a follow-on clinical trial in front-line CML patients.
That same month, the FDA took a deeper look at Iclusig's cardiovascular safety profile and concluded that the drug should be pulled off the market temporarily. Ariad's stock price plunged.
After two months of back-and-forth negotiations, Ariad, in December 2013, convinced FDA to allow Iclusig back on the market. The drug's label, however, was lit up with new cardiovascular safety warnings. The recommended Iclusig dose was reduced, and the approved use was restricted only to the small percentage of CML patients with the genetic mutation that made them resistant to other CML drugs.
Iclusig was now a niche drug for CML, but instead of reducing its price tag to reflect less benefit overall for CML patients, Ariad embarked on a series of massive price increases.
The first action Ariad took upon relaunch was to reduce the number of Iclusig pills in each bottle prescribed to CML patients. The price of each Iclusig bottle remained the same, however, so the net effect was a significant stealth increase in the drug's overall price.
After that, Ariad started pushing through Iclusig price hikes on a regular basis. By early 2015, Iclusig's monthly gross price was $11,280. In January 2016: $13,025. April 2016: $14,068. July 2016: $15,334. Most recently, as mentioned above, Ariad now charges $16,561 for a month's supply of Iclusig.
In four years, the one-year treatment cost of Iclusig has increased 73%. The drug now costs almost 50% more than Tasigna and Sprycel.
Ariad says the price hikes are justified because Iclusig "addresses an area of high unmet medical need in an ultra-orphan patient population of around 1,000-2,000 patients per year."
But wait a second -- The only reason Iclusig is targeted at so few CML patients is because the drug is not safe enough for a broader swath of CML patients.
Use of Iclusig is restricted. Ariad screwed up, but now uses its mistake as justification for embarking on a rapacious drug pricing strategy.
That's chutzpah! No wonder drug companies are so hated.
Adam Feuerstein writes regularly for TheStreet. In keeping with company editorial policy, he doesn't own or short individual stocks, although he owns stock in TheStreet. He also doesn't invest in hedge funds or other private investment partnerships. Feuerstein appreciates your feedback; click here to send him an email.