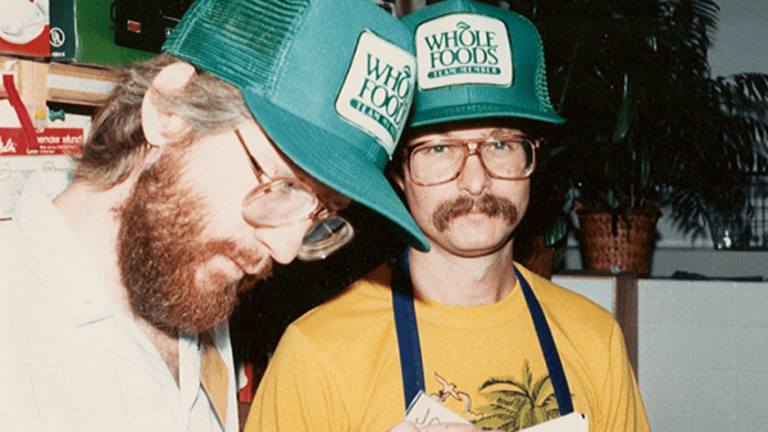 How Amazon Might Ruin the Lives of Most Whole Foods Employees
Change is coming.
If you work at Whole Foods, Amazon (AMZN) - Get Amazon.com, Inc. Report might be about to make your life a living hell. 
Following a green light on Thursday, Aug. 24, from the Federal Trade Commission on Amazon's $13.7 billion deal to buy Whole Foods, and the shareholders' yes on Wednesday, Aug. 25, the upscale grocer is set for big changes.
Barclays analyst Karen Short wrote in a note on Friday that Amazon could apply its bookstore prototypes strategy to redoing the traditional grocery story, evident in Whole Foods stores. That means, she wrote, that it will be "clearly showing titles," but "not a bountiful selection" with the "goal of a higher hit selection."
But, Short also pointed out how Whole Foods' notoriously non-chalant culture could change:
"Welcome to the new world of survival of the fittest: This has 2 implications, Broadly, it seems likely employee morale could start to deteriorate, at least temporarily, as employees come to the realization that mediocrity will not be tolerated. Said differently, life as an employee of Amazon will differ drastically when compared to life as a Whole Foods employee. Eventually, we have a hard time seeing how existing management survives. AMZN's culture could not possibly be more opposite to WFM's. We are not referring to pay and benefits, we are referring to accountability, and, in our view, accountability at WFM was never an area of strength."
More of What's Trending on TheStreet:
United Airlines Will Feel Hurricane Harvey's Impact - How Brutal Will It Be?
Apple Stock Upgraded at Cleveland on Strong Demand for iPhone, HomePod, Watch