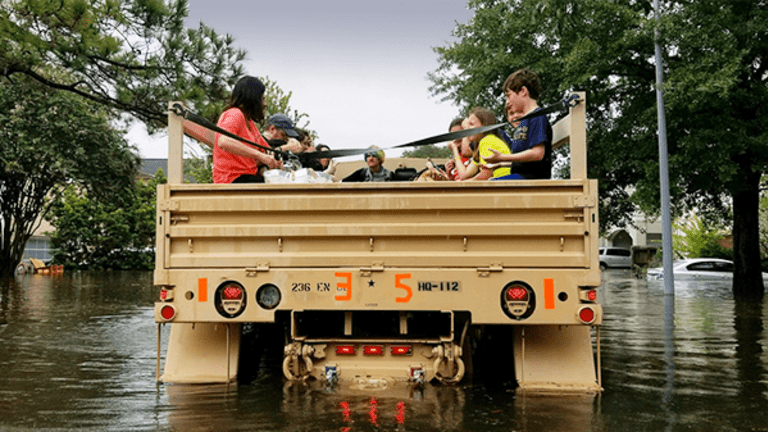 Houston's Addicks Dam Less Than Half a Foot From Causing More Ruin: Videos
The dam would be spilling over for the first time ever.
The Addicks Dam in Houston is going to spill over for the first time ever as life-threatening flooding from Tropical Storm Harvey continues to ravage the city, Fox News reported.
The dam was less than half a foot from spilling over at 8 a.m. ET Tuesday. The spill will "dramatically affect" the immediate surrounding subdivisions, according to Harris County Flood Control.
It's unclear what the full effect will be when the dam spills over, but Flood Control said its' "uncharted territory." The U.S. Army Corps of Engineers began controlled water release of the Addicks Reservoir Monday in an attempt to manage flood levels in the immediate area.
More of What's Trending on TheStreet:
Amazon Is on the Verge of a Colossal Breakdown After Whole Foods Deal
United Airlines Will Feel Hurricane Harvey's Impact - How Brutal Will It Be?